Pasadena Crews Rescue Trapped Driver After Train Collision!
This morning, a car and a Metro A Line train got into an accident in Pasadena. The driver of the car was hurt pretty badly, and the train operator was hurt less. At 9:18 a.m., rescue workers went to S. Raymond Ave. and E. California Blvd. in Pasadena to help a woman who was stuck in her car after a crash.
After hitting the Metro train, the wrecked Toyota Camry was pushed onto the sidewalk. There was also a broken, smashed-up gate arm on the walkway at the crash site. Pasadena police and fire checked on everyone on the train, and officials there said that no one on the train was hurt.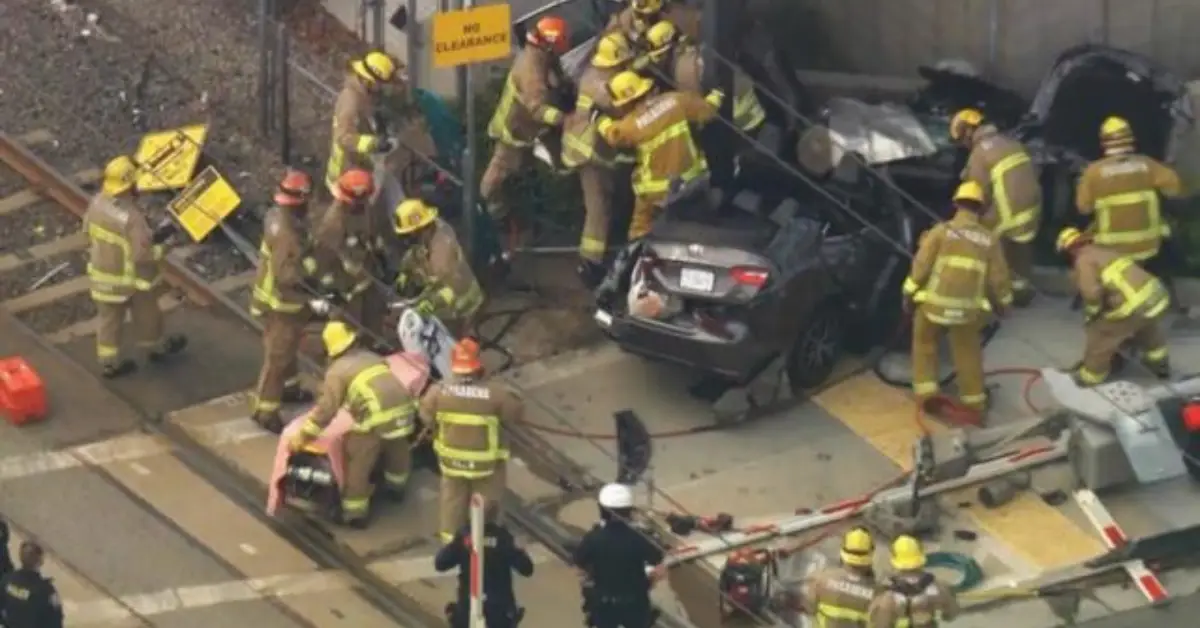 The driver was taken to the hospital with moderate injuries and the intersection of S. Raymond Avenue and E. California Blvd. was stopped while an investigation was done. For the police probe, the tracks in the area were also closed, so buses took people to nearby stations.
you can also check out more latest news we have provided you below:
A Metro spokesperson said that trains started running through the area again around noon, but they were sharing a single track in both ways, which caused delays of about 20 minutes. Around 2:30 p.m., train service was back up and running on both lines.
If you think your friends would enjoy reading this, please share it with them. If you're looking for the most recent and relevant information on your favorite celebrities, look no further than theeastcountygazette.com.