On World AIDS Day, Chicago Continues Fight Against Virus
At the intersection of California and Division, a candlelight vigil is held to remember the horrific cost that the Puerto Rican community of Chicago endured.
The horrific past is known to Ricardo Jimenez of the Puerto Rican Cultural Center. The 66-year-old stated, "I always remember two of my greatest pals.
In Black and Hispanic communities, mystery AIDS cases first began to rise in the 1980s.
Since then, a lot of people have passed away in our neighborhood, according to Jimenez.
The neighborhoods of Puerto Rican people in Chicago are among those affected by the illness.
According to Jimenez, HIV infection rates among Latinos are highest among Puerto Ricans. He blames the outbreak on intravenous drug usage, which has had disastrous effects, on the epidemic. Often, cultural barriers made treatment impossible.
We were further affected by the stigma attached to machismo, according to Jimenez.
The Puerto Rican Cultural Center has started a project to deal with the situation.
He stated, "People can live with AIDS."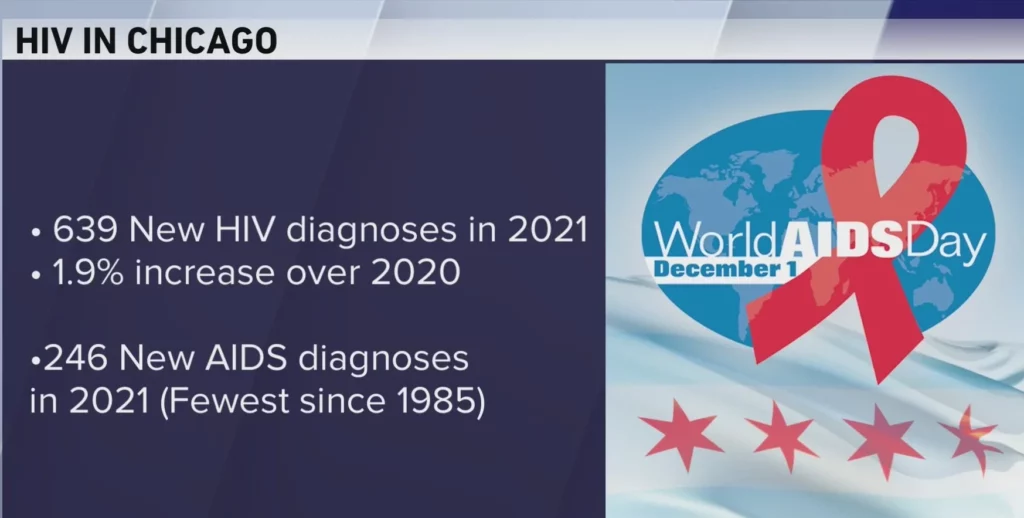 A health initiative called "VIDA SIDA," which translates to "LIFE & AIDS" was started by Dr Jose Lopez, executive director of the Puerto Rican Cultural Center, and many other people over the years.
People who have both lived and passed away in our community with dignity, he remarked.
Popular transgender performer Eve Estrella Stiles will lead a World AIDS Day celebration on Thursday night at the Baton Show Lounge in Uptown, paying tribute to the deceased. "To commemorate and welcome the souls of all trans people who died as a result of the AIDS epidemic."