(WCHS) CHESAPEAKE, Ohio Sheriff's deputies in Lawrence County, Ohio, say a fatal dispute broke out between neighbors over a dog. A social media post from the Lawrence County Sheriff's Office claims that a woman was shot and killed on Sunday afternoon in Chesapeake, Ohio.
A post claims that at around 3:20 p.m., deputies responded to a report of gunfire and located the deceased person in the parking lot of an apartment building. Deputies reported that the woman had died from her injuries despite the presence of EMS personnel at the scene.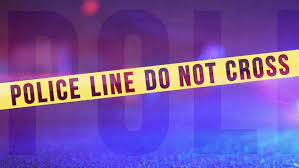 There was a verbal dispute between the suspect and the victim, who lived in the apartment below, about a dog. Then the suspect allegedly pulled out a handgun and shot the woman, according to eyewitnesses.
Sheriff's deputies have identified a grey Nissan SUV as the vehicle used by the shooter as they escaped the scene. Investigation into the incident is ongoing.
When new information becomes available, we will share it with you.