NYC Spends $14.5 Million To Clean Up The City'S Streets And Reduce The Number Of Rats
NYC The new initiative is dubbed "Get Stuff Clean" by Mayor Eric Adams.
The city will spend $14.5 million cleaning up 1,000 unkempt locations. These DSNY crews seem to be making a difference already.
One of their first Monday stops was close to Webster Avenue along the Cross Bronx Expressway.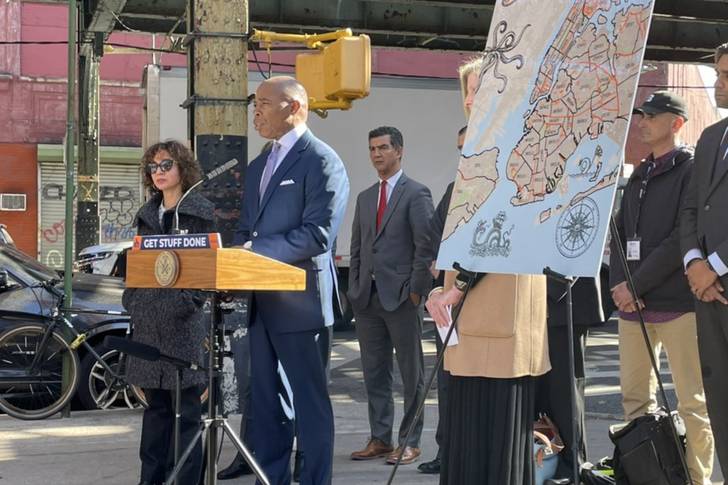 I've looked at this for 27 years," a local named Jamilla Campbell said. "This is like the main highway exit."
And finally, this morning, the trash in the area that DSNY Commissioner Jessica Tisch refers to as a "no man's land" cleaned up.
Areas like this are now cleaned up by the Department of Sanitation, which assumes responsibility for "which is not receive the adequate funding. Lack of jurisdictional clarity regarding responsibility, "the opinion of Tisch.
The "Get Stuff Clean" initiative also involves expanding camera enforcement of illegal dumping, hiring 200 more sanitation workers, improving servicing waste collection systems, stepping up rat control initiatives, and more.
Community activist Sidney Flores sent images of illegal dumping in his neighborhood to Eyewitness News.
He claimed that many business owners avoid paying private contractors to pick up garbage. They reason that they will have to pay that bill so that it will be one less bill for them, but getting caught should cause them many headaches.
Tisch states that 200 more cameras are being installed throughout the city to catch illegal dumpers.
This is expanding on a pilot project we began this summer in which 50 cameras were installed in locations where illegal dumping was known to occur, and guess what? The cameras work, she said.
People generally from outside the area come to our city, dump their trash there, and then assume no one will care, she continued.
However, the Department of Sanitation, the Mayor, and I all tend to have a strategy that works. Thanks to these illegal dumping cameras.
According to the city, the illegal dumpers depicted in Flores' photographs had their van seized and were mandated to pay a $4,000 fine.
Flores is upbeat. He told Eyewitness News, "I'll be watching and seeing if it's true."
Adams has promised that thanks to this new initiative, America's biggest city will soon be its cleanest.
He declared, "A clean city will affect our recovery. And the citizens of New York deserve a clean city.
The city is committed to maintaining cleanliness, the Mayor emphasizes. so this will not be a one-time cleanup.
It is still determining how that will take place. NYC's current budget deficit is enormous.
Adams, however, is adamant that city officials will find the funding and that this is a priority.