Nvidia Announces RTX 3080 Ti To Launch in June!!
Nvidia today launched its latest gaming flagship GPU, GeForce RTX 3080 Ti. Based on Nvidia's latest Ampere architecture, the RTX 3080 Ti will inherit the RTX 3080 and promise to provide 1.5 times higher performance than the previous generation RTX 2080 Ti. Nvidia will launch the RTX 3080 Ti globally on June 3, priced at US$1,199.
The RTX 3080 Ti looks a lot like the RTX 3080, with the same design and ports. The main difference is power transition and VRAM. The RTX 3080 Ti comes with more VRAM than the RTX 3080, with a total of 12GB of GDDR6X. This new GPU is essentially the closest thing to the RTX 3090 on the paper, with only half of the VRAM. $1,199 is the same as Nvidia's price for the RTX 2080 Ti Founders Edition card, which is $300 lower than the behemoth RTX 3090.
RTX 3080 TI SPECS
| | | | |
| --- | --- | --- | --- |
| | RTX 3090 | RTX 3080 Ti | RTX 3080 |
| | | | |
| GPU clusters | 82 | 80 | 68 |
| CUDAs | 10496 | 10240 | 8704 |
| RTs' | 82 | 80 | 68 |
| Tensor | 328 | 320 | 272 |
| ROPs | 112 | 112 | 96 |
| Boost clock | 1695MHz | 1665Mhz | 1710Mhz |
| Memory | 24GB G6X | 12GB G6X | 10GB G6X |
| Bus | 384-bit | 384-bit | 320-bit |
| Bandwidth | 936 GB/s | 912 GB/s | 760 GB/s |
| TDP | 350W | 350W | 320W |
| Price | $1,499 | $1,199 | $699 |
If you choose RTX 3080 Ti instead of 3090, you will lose the extra 12GB of video memory. For this $300 difference, there may be a slight performance improvement. But the RTX 3090 is vast because it has a lot more cool. Larger, and the RTX 3080 Ti has the same hardware design as the RTX 3080. This may cause people to worry about the operating temperature of the RTX 3080 Ti. Still, we have to wait for Nvidia to include its cryptocurrency nerf Ti in the RTX 3080, as do the new RTX 3080 and RTX 3070 cards. Instead, Nvidia provides a separate cryptocurrency mining processor (CMP) for Ethereum miners. 
These cards include the best mining performance and efficiency but are not designed to handle games. Elsewhere, the power requirements of the RTX 3080 Ti are the same as those of the RTX 3090. You will need a 750-watt power supply, and the card can consume up to 350 watts of power. This is the same as the RTX 3090, but the power consumption of the RTX 3080 is as low as 320 watts. Like the previous RTX 3080, the 3080 Ti also uses Nvidia's new 12-pin connector. Nvidia will include an adapter compatible with an eight-pin cable. 
Latest News
Nvidia will also launch a second GPU next week, the RTX 3070 Ti. The RTX 3070 Ti, priced at $599, will be available on June 10 and aims to provide 1.5 times higher performance than the previous RTX 2070 Super. It will include 8GB of GDDR6X memory. Both new RTX cards will support all Nvidia's ray tracing, DLSS, and Reflex technologies. More than 50 games now support Deep Learning Super Sampling (DLSS), which provides games with performance improvements driven by artificial intelligence. 
Although these two new Nvidia GPUs will be available this month, the actual availability and pricing will obviously be different. Since its launch last year, everyone has worked hard to get the new RTX 30 series GPU, and the flagship RTX 3080 Ti and the more affordable RTX 3070 Ti will not help improve this. During the continued supply constraints, demand remains very high. Nvidia has warned that these supply issues will continue into 2021, so don't expect to get RTX 3080 Ti or RTX 3070 Ti quickly anytime soon.
Also, read – New twist in the case of forced conversion of Hindu girl in Pakistan.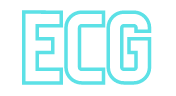 Users Now May Be Able To Get Unlimited Storage Space In Google Photos
Large changes just carried out to Google Photos. The help, which has since 2015 offered free photograph transfers, will presently check each pic you transfer against your Google account stockpiling cap. You can save photographs as unique quality or "high," yet the two of them occupy the room except if you've actually got a first-gen Pixel. Google swore to offer free photograph reinforcements for life on that telephone, and it's holding to that. Here's the way you can utilize the 2016 Pixel to keep the free transfer golden goose running. 
While as far as possible for different telephones are changing, the limitless transfer ensures stays set up for the OG Pixels. Along these lines, any pictures you snap with that old yet, at the same time, shockingly proficient camera will transfer in unique quality without eating into your capacity. Yet, you would prefer not to convey a five-year-old telephone, isn't that so? We basically need to move photographs from the telephone on which they were taken over to the OG Pixel. When those pics transfer, Google Photos regards them as though they were taken on the Pixel (for example, they don't mean something negative for your cap). 
You can move records physically between telephones on the off chance that you like unnecessarily drawn-out things, yet setting up an organizer sync utility method, and the Pixel can live in a cabinet somewhere. There are various approaches to match up records, yet I'm utilizing an application called Resilio Sync. A comparable application is considered FolderSync that heaps of individuals use for comparative assignments, yet I've discovered Resilio to be quicker and simpler to set up. You could likewise design and run an FTP worker on your Pixel in case you're the DIY sort.
You can interface your gadgets in Resilio by making a portion of the Camera organizer on your non-Pixel, and afterward filtering the subsequent QR code on the Pixel. I like that the customer codes labor for a couple of days, except if you increment that restrict yourself, and you can limit admittance to certain WiFi organizations. The documents will adjust over to another sub-registry on the Pixel when the telephones can see one another. However, it defaults to particular sync. Turn that off, and all new records ought to naturally adjust as they're taken. There is a huge load of cutting-edge choices to alter the application, as well as additionally. 
With organizer synchronization set up, you can open Google Photos on the Pixel, and it will inquire whether you need to adjust the newfound envelope. Affirm, and every one of those pictures will go right up to the cloud-free of charge. We've tried this with a new Google account and can affirm photographs and recordings taken on a Galaxy S21 Ultra are transferring from the Pixel in unique quality and occupying zero room. It's conceivable Google will adjust its perspective and slaughter this workaround, yet we can guess on that. 
Truly, it's significantly simpler to pay Google a couple of bucks for more stockpiling. However, this is the least difficult approach to use the Pixel proviso: new telephone to old telephone to cloud. Direct application to application associations is consistently helpless before Android's experience application, which can be forceful on certain telephones. The Pixel can look for an association unendingly because it can stay connected. Notwithstanding, you may need to give the application on your new telephone a kick occasionally, so it doesn't lose foundation access. That is a little cost to pay for limitless photograph stockpiling.
Also, read – Frank Sinatra believed Marilyn Monroe was murdered, former manager claims in book!
Facebook wants an AI that can beat the 'hardest game in the world'!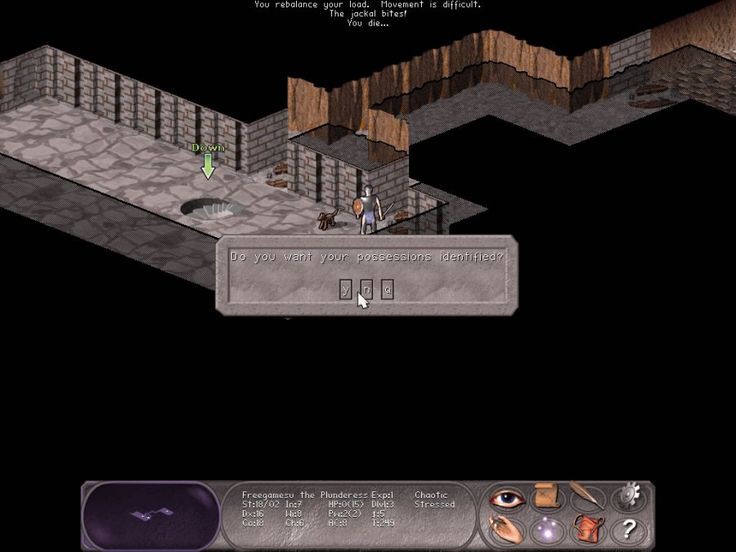 Today's social media giant Facebook proposed an idea to beat the world's most challenging game – NetHack. The company proposed this idea NetHack for a grand challenge using AI, and the company plans to launch this competition at the NeurIPS 2021 AI conference in Sydney, Australia. 
NetHack, an 80's game with simple graphics and interface, is the world's most brutal game to win and battle. AI can help scientists create algorithms using technology that can withstand the most challenging times without running experiments on a powerful computer. Real-time strategy, role-playing, and building games help train cutting-edge technology that uses artificial intelligence. 
Facebook wants to challenge the game and maybe wants to help computers learn to simulate situations faster using minimal resources. Games have always been AI benchmark for AI for several generations, but things got spicier in 2013. 
In 2013 Google DeepMind illustrated a system that can play different games like Pong, Breakout, Space Invaders, Seaquest, Beamrider, Enduro at superhuman levels which were only imagined. The technology is improving the game design, according to the review by an expert at DeepMind cofounder Demis Hassabis. But these technological advancements could be for  generations one day to diagnose and treat illness, predict complicated protein structures and CT scans. 
Facebook is inviting different researchers worldwide to design, train and release AI systems as part of the NeurIPS 2021 NetHack Challenge. According to the blog AI can, "develop agents that can reliably either beat the game or (in the more likely scenario) achieve as high a score as possible."
Facebook plans to showcase the NetHack learning environment and see the potential of new and potential AI/ML technologies based on both neural and illustrative methods.
"The candidate agents will play a number of games, each with a randomly drawn character role and fantasy race," the Wednesday post explained.
 "For a given set of evaluation episodes for an agent, the average number of episodes where the agent completes the game will be computed, along with the median in-game end-of-episode score. Entries rankings will be by average number of wins and, if tied, by median score."
The contest will start on October 15, and the winners will be announced at the end of the year. 
Apple's Ecosystem Makes it Hard for Mac Users to Continue with Android Devices
I've been a Mac client since mid-2008, months before the primary Android gadget was reported and three years before I purchased my first Android telephone. I felt like an exception for some time until I began meeting more similar individuals: Mac clients who couldn't comprehend the possibility of iOS on their telephone and picked Android, all things being equal. Only here on Android Police, six different partners ride the environment obstruction and take a stab at a cross-stage advanced presence like me. However, consistently at WWDC, Apple volunteers to draw us in, and it's getting increasingly hard to oppose the allurement. 
In addition to the Android decision, the thinking behind my conscious Mac is that I discover Android's way of thinking takes after MacOS's more than iOS could do or does. It's difficult to disclose to the individuals dug in Apple's environment or the individuals who have gone for the Windows and Android mix. However, the significance is that MacOS gives me heaps of control while moving similarly to that Android does, which can't be said about Windows or iOS. It's an abstract impression, and you may dissent, yet this is the thing that directs my decision. 
So as somebody who's made this combo a piece of their everyday schedule, I've effectively chosen to forego a significant number of the underlying applications in my Mac. Facetime, iMessage, Safari, Apple Music, Maps, Photos, News, and Notes have been set to cross-stage arrangements like WhatsApp, Telegram, Chrome, Spotify, Inoreader, Todoist, Google Duo, Maps, Photos, and Keep. I'm content with my choice, even though there's a tad of jealousy each time Apple declares new mixes between its administrations that make me wish I could have similar involvement in my own Franken-interwoven of decisions.
I've additionally come to accept passing up Macs and iPhones' Continuity highlight, which effectively moves content between your PC and telephone to allow you to proceed with where you left off in different applications like word processors and inventive suits. I center around the web or cloud-based administrations that give a comparative, if not as contactless, insight. On the off chance that an Android application vital to my work process doesn't have an approach to be gotten to from my Mac — and my Pixelbook as well, I like confounding things — I'll rapidly go chasing for a select elective that does. 
In any case, come WWDC consistently, these intense feelings fire laughing hysterically somewhat more, to where I'm finding out if this entire conquering the-computerized components approach is excellent. Take yesterday, for instance. Apple presented a royal welcome and drew out its environment bling and rush to show me an entire universe of conceivable outcomes that solitary an iPhone would open on my Mac. 
The feature of Monterey is the capacity to synchronize numerous center profiles across telephone and PC. It seems like a straightforward and consistent approach to deal with the torrent of notices and interferences that fill my day — just set it on one gadget and let that convey across every one of them. My timetable is adaptable enough that I work at odd hours and my family consistently figures out how to call me when I'm occupied (it's an extraordinary blessing/revile, I swear), so the mix with other applications like iMessage would be magnificent for naturally illuminating them that I'm not accessible.
Also, read – New twist in the case of forced conversion of Hindu girl in Pakistan.