New York City: Sources Say An Axe-Wielding Man Arrested Again In Manhattan After The Mcdonald'S Attack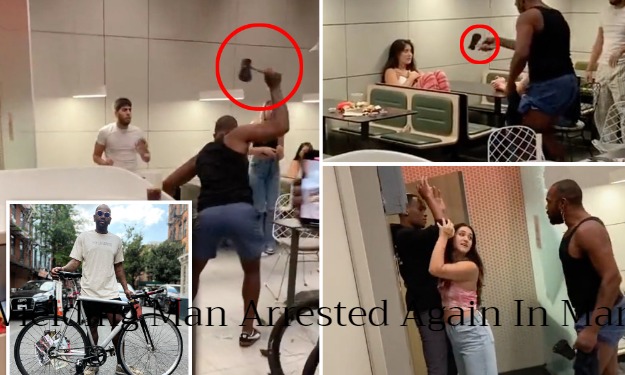 According to police sources, A 31-year-old Bronx man was arrested. Last month due to a bizarre axe attack at a Manhattan McDonald's.
According to the sources, Michael Palacios was arrested on Sunday for allegedly spraying graffiti on a Brooklyn building and stealing a bike. In that case, he was released without posting bail as he was in the Lower East Side attack last month.
Cops say Palacios got into an argument with three other men at a McDonald's on Delancey Street in September and pulled an axe from his backpack.
As other customers tried to avoid the chaos, he allegedly threatened them with it inside the fast-food restaurant.
@CrimeInNYC NYC always good for some chaotic mayhem. He didn't hurt anybody, but could have been ugly ! pic.twitter.com/I6WvqROuGR

— Shakes Mcgoo (@McgooShakes) September 17, 2022
There were no injuries, but the property was damaged, according to police. Cops allegedly discovered another knife in Placios' backpack. In addition to criminal mischief and menacing, he was accused of illegally having a weapon on three counts.
McDonald's stated that the safety of its customers and employees was always its top priority.
"The acts of violence have shocked us committed in our restaurant," McDonald's Restaurant Owner-Operator Paul Hendel said.
There was no information on a lawyer Palacios available Tuesday.