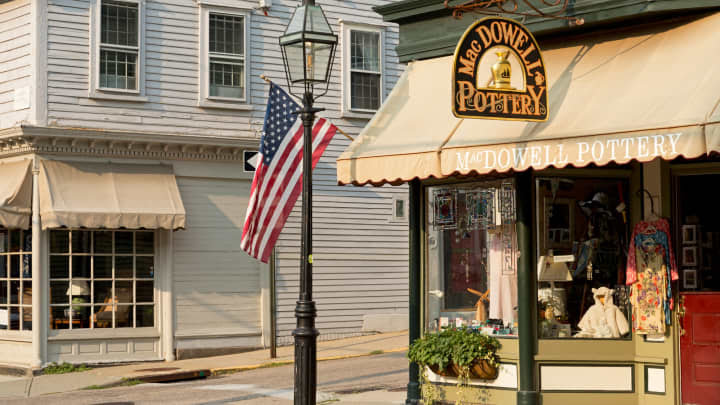 Need Money to Start a Business in America? Here's Where to Get it
Where to get money is one of the questions people who are nursing business ideas ask. And answering such a question is not easy.
You can find a listing of all federal grants, and a lot of help, at Grants.gov.
The so-called free money exists but it is quite tough to get.
Federal grant money is administered by each individual federal agency, and each has very specific needs and requirements. For example, The U.S. Department of Agriculture awards a grant of up to $75,000 to "expand, or assist in the improvement and expansion of, domestic farmers markets, roadside stands, and community-supported agriculture programs."
You can find a listing of all federal grants, and a lot of help, at Grants.gov.
Another place to go to on the federal level is the Small Business Innovation Research (c) / Small Business Technology Transfer (SBBR) programs, SBIR/STTR: "The Small Business Innovation Research (SBIR) and Small Business Technology Transfer (STTR) programs are highly competitive programs that encourage domestic small businesses to engage in Federal Research/Research and Development (R/R&D) with the potential for commercialization."
Read More: What the Social Security Program Will Look Like in 2035: When the Money Runs Out

This money is not available to most small businesses. One place a "regular" small business can look at is the SBA's STEP program, which helps small businesses looking to expand globally.
You can also explore state and local governments
State and local governments want to attract new business to their areas, especially in this COVID economy, and as such have created a variety of incentive, economic, and loan programs and funds intended to do just that.
Example: Portland, Oregon, wanted to attract more startups, so it created the Portland Seed Fund. Begun with a half-million dollars infusion from the general fund, the fund then approached other stakeholders in the city and eventually created a seed startup fund worth over $2 million.
Individuals or groups with ideas can explore business plan competitions in their locality.
Along the same vein, many locales are lately creating business plan competitions, whereby companies pitch their idea in a "Shark Tank" like environment. The winner gets some seed money and in-kind contributions from local companies. This is worth a Google search.
Another option is partners, investors, or angels.
No, the money you receive from bringing in a partner or investor certainly is not "free," except to the extent that it is not money that comes out of your own pocket. But you can bet that there will be plenty of strings attached.