Multiple Substations Vandalized, Causing a Major Power Outage
An estimated 45,000 consumers in a North Carolina county have been left in the dark due to the outage, even though temperatures have been in the single digits. In the wake of the significant blackout on Saturday night, investigators detected signs of sabotage at two critical electrical substations, forcing the Moore County Sheriff's Office to treat the outage as a "criminal occurrence" and bring in the FBI for help.
Moore County entered a state of emergency on Sunday, and a countywide curfew was scheduled to go into effect that night from 9 p.m. to 5 a.m.
Duke Energy spokesperson Jeff Brooks said the attacks caused significant damage to the two electrical substations and will require the replacement of a substantial amount of equipment. He estimated that full power would be restored on Thursday. Officials have announced the indefinite closure of schools across Moore County and the opening of a shelter in Carthage, a community in the county's center region.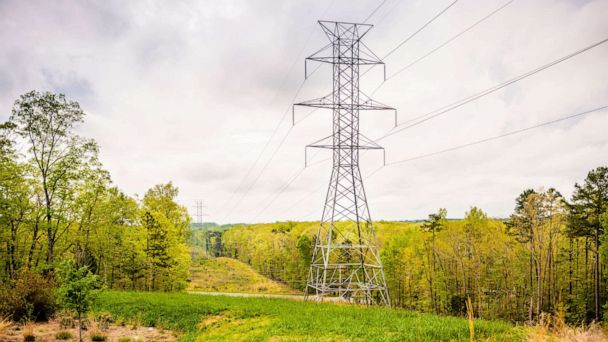 Many Duke Energy customers have been without power since around 7 p.m. on Saturday and are still in the dark on Sunday morning after braving subzero temperatures overnight.
In a press conference on Sunday, Moore County Sheriff Ronnie Fields said that whomever or whoever was responsible for the sabotage "knew precisely what they were doing." He said that multiple bullets were fired at each of the substations, and a gate was pushed open at one of the locations.
We encountered something completely new in Moore County last night, but we will prevail, as Fields put it. "I can assure the criminals out there that we will track you down." The incorporation of new fields, "intentional aiming towards this target. This wasn't a fluke or a coincidence."
There have been no reported arrests. Fields did not offer any speculation about a possible motivation, but he did say that investigators have not found any evidence connecting the vandalism to the protests against the Downtown Divas drag event in Southern Pines. In light of the power outage, Saturday night's drag event had to be postponed.
Brooks said it would take "quite sophisticated repair with some fairly huge equipment," but utility personnel is working "around the clock" to restore electricity. Several Moore County law enforcement agencies, were on the scene to ensure the safety of workers and the public as they made repairs.
We want people to be aware that this will take several days to fix for most clients," Brooks added.
According to Mike Cameron, assistant town manager, and fire chief, the power outage was blamed for several accidents, including a multi-car collision that injured several people at a Southern Pines intersection.
Cameron told the News & Observer, "The car wreck was entire because the stop lights were out." Officials at Moore Regional Hospital in Pinehurst, North Carolina, said they, too, lost electricity and had to turn on their backup generator.
North Carolina Governor Roy Cooper said he had discussed the problem with Duke Energy and law enforcement. "It is being looked into, and efforts are being made to restore power to those affected. When necessary, the government is offering aid, "Says Cooper.