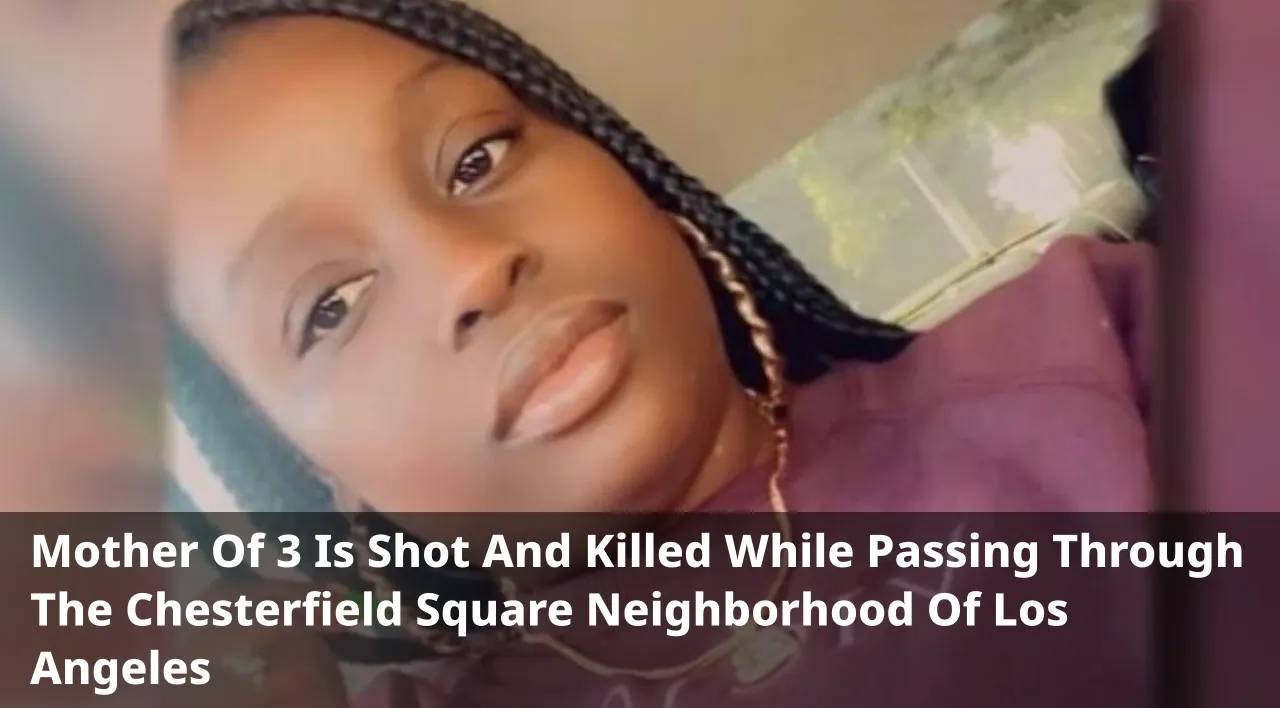 Mother Of 3 Is Shot And Killed While Passing Through The Chesterfield Square Neighborhood Of Los Angeles
SOUTH LOS ANGELES, Calif. (KABC) — A 30-year-old woman was fatally shot inside a car that collided with a fire hydrant outside a South Los Angeles fire station, sparking an investigation that was still going on Tuesday.
Los Angeles Police Department personnel responded to a shooting call shortly before midnight at Slauson Avenue and St. Andrews Place. They discovered that the victim was shot in the rear passenger seat of a black SUV and died at the scene.
Two other people were present at the time of the shooting. People were inside the car.
However, their connection to the victim is unknown. Evident family members and friends appeared overnight and arrived at the scene visibly upset.
A minor altercation was also captured on video at the scene.
The victim's name has not been released officially, but family members identified her as Breyanna Bailey. A mother with three children ages three, five, and six. Her family described her as a caring individual.
"This is straight out of a nightmare." It's a nightmare, "Katrina Taylor, the victim's cousin, told reporters on the scene. "And it wasn't for her either… I just don't get it. How could you shoot into a vehicle when you didn't even know who you were shooting at?"
Detectives stated that they were still interviewing witnesses to determine what had occurred.
"We haven't determined where the shooting occurred," said LAPD Capt. Adrian Gonzalez. "We know that the vehicle was traveling westbound on Slauson from Western when it came to a stop here at St. Andrews Place and Slauson."
Police Investigating the Shot
Investigators said they don't know how many vehicles were involved, but someone inside the car called family members before police arrived.
"I just know they said someone chased them down," Bailey explained, her voice breaking with emotion. "She is not guilty. She's not at all confrontational."
There have been no arrests.