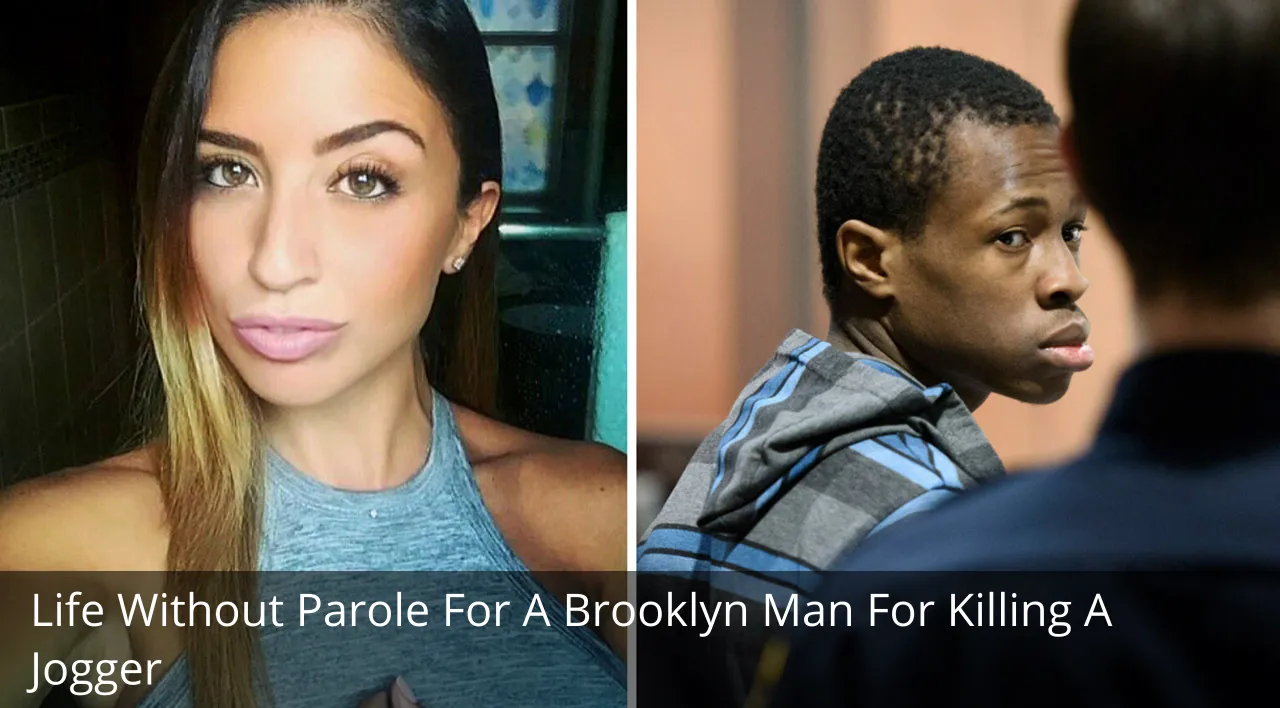 Life Without Parole For A Brooklyn Man For Killing A Jogger
Chanel Lewis was given a life sentence without the possibility of parole for the 2016 murder of Karina Vetrano. She was strangled to death while jogging near her home in Howard Beach, Queens.
Lewis's Sentence to Death
Queens Supreme Court Justice Michael Aloise handed down the sentence on Tuesday. After rejecting a defense motion to vacate Lewis' conviction based on the day before's allegations of juror misconduct Lewis, 22, was convicted after five hours of deliberation following his second trial, which ended in a mistrial the first time.
"I apologize to the family; I did not do this," Lewis apologized before continuing his sentence.
Testified Statements: Against Lewis
Cathie Vetrano, Karina Vetrano's mother, addressed the judge while clutching her daughter's white work shoes.
"Chanel Lewis slaughtered me as well on August 2, 2016, with the gruesome slaying of my soul," she said."You rejected the Holy Spirit and acted like the devil when you laid hands on a God's child."
Phil Vetrano, Karina's father, and her two siblings also made victim impact statements. In which they called Lewis a "monster."
Phil Vetrano testified in court that when his 30-year-old daughter did not return home from her run, he became concerned and called a neighbor in law enforcement for assistance.
"The anguish of discovering your baby bruised, dead, and unable to help her," Phil Vetrano explained."That monster killed four people that day. Three of us included are still walking around as zombies today."
Six months had passed before one of the case detectives. John Russo, who also lives near the crime scene, remembered calling the cops on a man—later identified as Lewis. Who had been lurking in the neighborhood months before Karina Vetrano's murder?
Before the sentencing, Assistant District Attorney Brad Leventhal stated. Russo testified during a pre-trial hearing, "He was focused on the defendant because when he ran his name. it came up. "through the computer." He found a report accusing Lewis of "expressing the desire to hurt women."
Police took Lewis into the Cu.stody
Lewis was taken into Custody in February 2017 after consenting to a DNA test. His DNA was discovered on Karina Vetrano's cellphone, the back of her neck, and under her fingernails.
'Justice prevails,' says a man convicted of killing New York City jogger Karina Vetrano.
Lewis's defense team, the Legal Aid Society, attempted at least two times to obtain a new trial. His attorneys stated they had received an anonymous letter claiming prosecutorial misconduct from an alleged law enforcement officer. One juror also claimed that suspected misconduct occurred during deliberations. The judge denied both of the defense's motions.
Karina Vetrano's Tragic Death and Trail
"Both families stand to lose in this situation. It's every parent's worst nightmare. Their child goes out for a jog and never returns," Judge Aloise said before imposing the sentence. "You'll observe the case's supporters have moved on, and you'll be alone in the future, but I tell you what when that day comes, you'll be in a cage."
To convict at all costs was the driving force behind every aspect of this case. It starts with the police investigation and ends with the jury deliberations. Although Karina Vetrano's tragic death, her family and friends suffered a significant loss. According to a statement issued by the Legal Aid Society. We will take this case to the Appellate Division to get Mr. Lewis the justice he deserves."