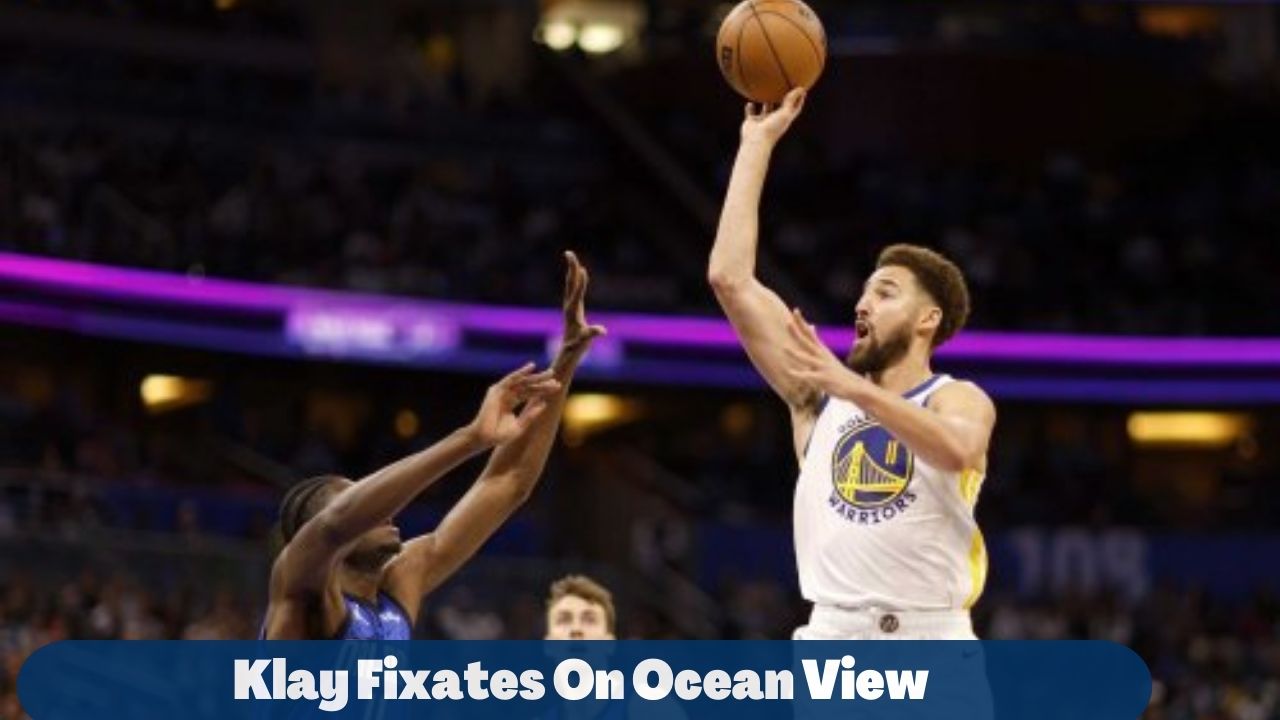 Klay Fixates On Ocean View Hilariously During Press Conference
Klay Thompson and the ocean have always been a perfect match. 
Thompson couldn't help but notice the vista of the Bay right outside the window when the Warriors' nautical enthusiast sat down for a media availability on Sunday following Warriors practice.
Of course, he also took some time to enjoy the scenery.
Hello, Klay. How are you doing? Thompson was questioned by NBC Sports Bay Area Warriors insider Monte Poole as he took a seat.
Thompson pointed to the huge window and added, "I'd prefer to stare at this view.
The rest of Thompson's press conference was spent staring at the water, fixated on the ocean he had become accustomed to.
Thompson has a deep affinity for the sea and frequently sails his personal boat around the Bay. The five-time NBA All-Star used the ocean as an escape during his two-year recovery from back-to-back lower leg injuries, and he attributes his voyages on the water to aid his recovery.
Klay finds it much easier to answer questions from reporters when there is a lovely view of the sea nearby.