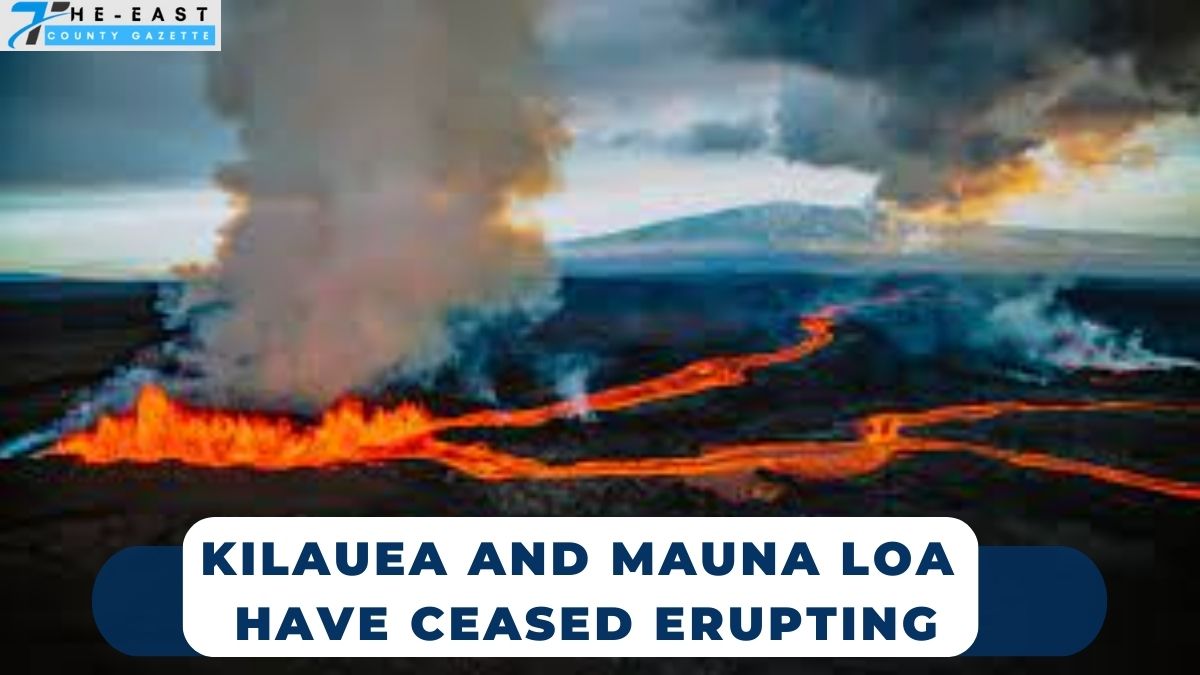 USGS says Kilauea and Mauna Loa have ceased erupting
Concerns among those who have experienced previous volcanic eruptions in Hawaii were compounded on Tuesday when scientists announced that both Mauna Loa and Kilauea had ceased their outbursts.
Tuesday saw two independent releases from the Hawaiian Volcano Observatory of the U.S. Geological Survey confirm that both Mauna Loa and Kilauea are "no longer erupting."
"How likely is that? Maybe. In all likelihood, no. Although the volcanoes are not physically linked, they may experience stress from one another, "US Geological Survey Volcanoes reported on Tuesday.
The US Geological Survey downgraded the alert status of both volcanoes from "watch" to "advisory."
The observatory, however, will "stay watchful" in its search for "changes that would suggest increased activity."
The world's tallest volcano, Mauna Loa, began erupting on November 27 for the first time in nearly four decades, threatening a major roadway on the Big Island of Hawaii that links the island's east and west sides.
After lava approached within 1.7 miles of the critical highway before the lava supply ceased on December 10, the eruption of Mauna Loa drew thousands of observers and worried local officials.
Kilauea, the "little brother" of Mauna Loa, has been erupting since September 2021, and the USGS reported that it cut off its lava supply on December 9.
More than 700 homes on the Big Island were destroyed by Kilauea's lava in 2018. It was a rare opportunity for visitors to Hawaii Volcanoes National Park to witness two volcanoes erupting simultaneously.
During a briefing on Tuesday, observatory scientist-in-charge Ken Hon said, "It (Mauna Loa) was a beautiful eruption, and many of people got to witness it, and it didn't knock out any major infrastructure and, most importantly, it didn't affect anybody's life."
As a means of controlling the influx of visitors seeking to see the lava after Mauna Loa's eruption, Hawaii County authorities constructed a mitigation route with only one direction of travel.
Hawaii County Civil Defense Director Talmadge Magno has announced that the route will be closed on Thursday.
The observatory reported that volcanic tremors and earthquakes associated with the eruption had "greatly reduced" and that the flow of lava from Mauna Loa had ceased.
As the lava flows cool, "spots of incandescence may stay at the vent, along channels, and along the flow front for days or weeks," according to the observatory's activity summary.
However, historical eruption patterns indicate that explosive activity is unlikely to resume.
Although the observatory reported that Kilauea's Halema'uma'u lava lake had stopped receiving new lava, the eruption might continue, or a recent eruption could begin.
Hon claims that experts wait for an eruption to "cool off" for a minimum of three months before declaring it over.
Hon, however, noted that there was no record of a pause followed by a resumption of activity in the Mauna Loa rift.
Source: USA Today