Kaalan Walker, a well-known "SuperFly" cast member. He sentenced to 50 years for raping multiple women.
A jury found the 27-year-old rapper guilty of the charges against him. The complaint is made by three young girls and four other women.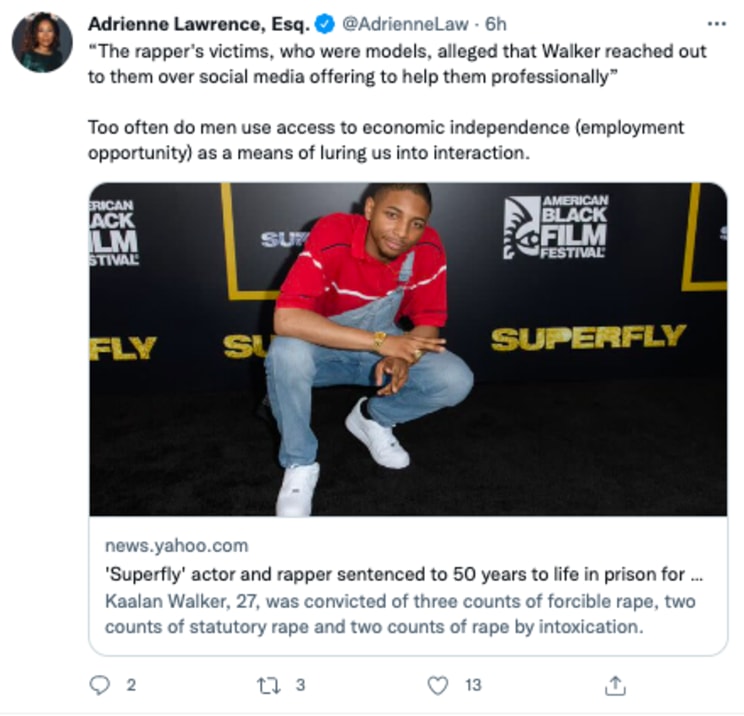 According to the Los Angeles Times, Walker charges with two counts of rape by intoxication. Three counts of forcible rape and two counts of statutory rape by the district attorney's office in Los Angeles County.
Walker Released on Bail in 2018
Kaalan Walker, best known for his work on the television show 'In Contempt,' uses his Twitter and Instagram to lure his victims. He claims to know people who could help them advance their modelling careers.
Due to these allegations, Kaalan Walker imprisoned in 2018. He was eventually released on bail, however.
Statement by Andrew Flier
Kaalan Walker's penchant for making false promises duped the women. NBC 4, defence attorney Andrew Flier stated that these women "deliberately made their decisions." Filer continues, "He [Kaalan Walker] did not put any pressure on them. Walker's current repayment is insufficient, in our opinion."
FAQs
What other decisions did the judge make concerning Kaalan Walker?
A Superior Court Judge also ordered Walker to spend the rest of his life as a sex offender.
Did Walker entice the rape victims in what way?
He allegedly promised the victims that he would put them in touch with a famous person to help them advance their careers before abusing them.