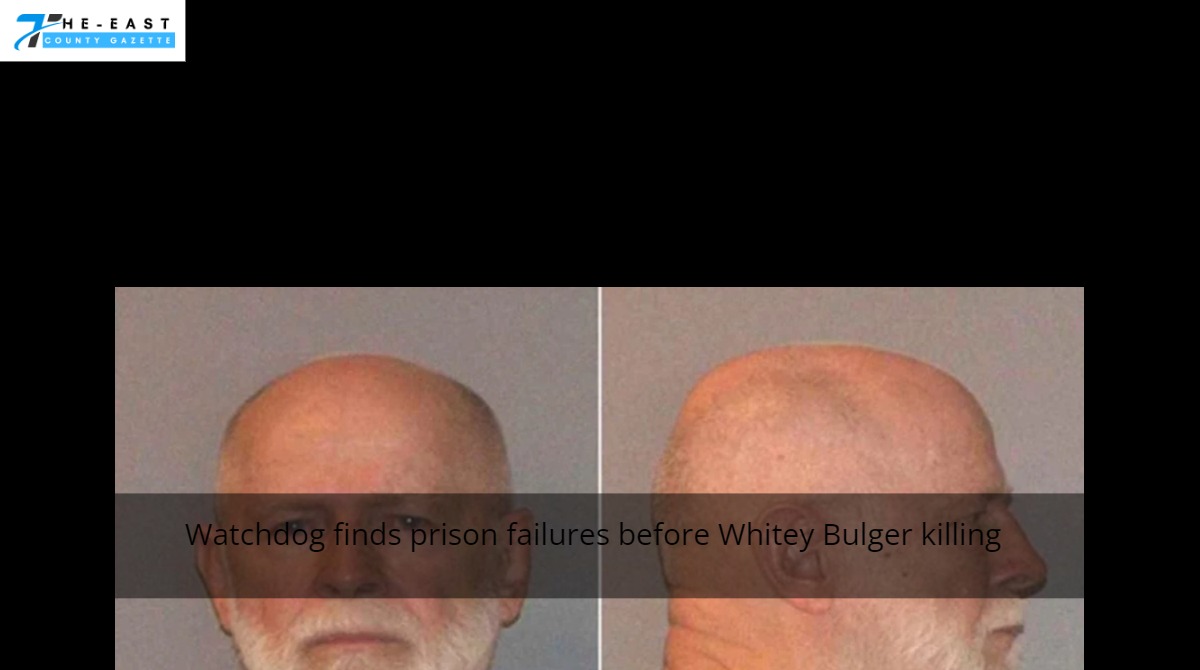 Justice Department Finds Series Of Mistakes By Bureau Of Prisons Before Whitey Bulger's Killing
James "Whitey" Bulger, a Boston gangster and convicted murderer, was beaten to death in jail four years ago as a result of a series of errors made by the troubled Bureau of Prisons, according to a report released on Wednesday by the Justice Department's Office of the Inspector General.
Nothing illegal was discovered in the report involving BOP personnel. Instead, the audit found "confusing and weak BOP policies" and "severe job performance and management failings at numerous levels" within the bureau.
According to the investigation, Bulger was assassinated less than 12 hours after being transferred from another institution to the US Penitentiary Hazelton in West Virginia.
For a number of offences connected to his rule over the South Boston criminal enterprise, he was serving two life sentences.
Bulger was easily accessible to other inmates since he was housed with the general jail population. There, a number of men, including one who was reputedly a hit man from Massachusetts, thrashed the notoriously violent mobster.
Three prisoners have been charged by the Justice Department in relation to Bulger's murder.
They face charges for a number of offences, including making false statements to a federal agent and first-degree murder by a federal prisoner serving a life sentence. They have entered a not-guilty plea.
After union representatives and correctional guards raised concerns about Bulger's placement in general population and transfer to the infamously dangerous Hazelton facility, the Inspector General's office launched an investigation into the circumstances surrounding his death.
Critics have particularly focused on the fact that Bulger's level of medical treatment was decreased before he was sent to Hazelton, despite earlier requests to transfer Bulger to a more intensive medical institution.
Bulger Was 89 And In A Wheelchair When He Was Slain.
After Bulger passed away, his family filed a lawsuit against prison staff, claiming that prison wardens and other correctional officers were "intentionally or deliberately indifferent" to the danger Bulger faced while incarcerated and that it appeared Bulger had been "deliberately sent to his death." In January, a judge threw out that lawsuit.
The Inspector General's office recommended BOP make a number of policy changes in light of their study, including recommendations to standardise medical documentation, revise the rules about refusing medical care, and simplify which staff members are informed of inmate information.
In a statement to CNN, a BOP representative claimed that since Bulger's passing, the agency has "started significant enhancements to its medical transfer system," including improved communication between staff members involved in the procedure and numerous staff trainings.
According to the statement, "The BOP appreciates the significant work of the OIG and will be collaborating closely with the office on future action and implementation initiatives."
source: edition cnn