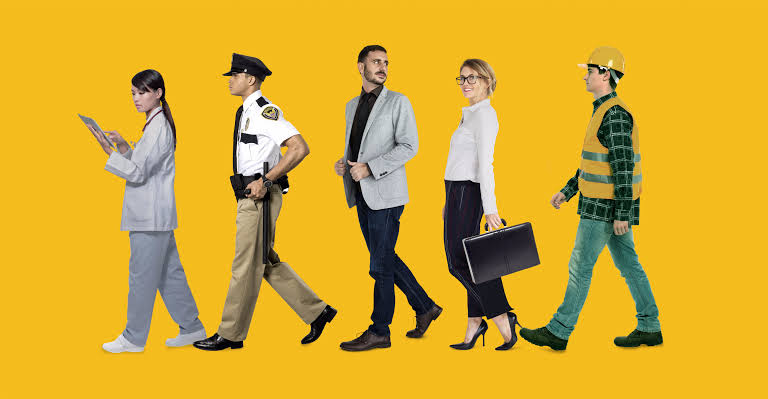 Is your income insufficient? Several workers complain that their salaries are insufficient
The "Great "Resignation," sometimes called "the Great Reshuffle," has many Americans upset a lot of employees and many are considering a career move.
According to CNBC, job switching may have become more necessary than voluntary due to recent inflation. Though the wage caps have seen gradual growth, they still can't keep up with the increased cost of living.
According to a report by Credit Karma, which surveyed more than 2,000 adults in February, more than two-thirds of American workers feel their pay does not keep up with inflation.
According to a separate survey conducted by LendingClub, 62% of Americans live paycheck to paycheck. The wealthiest Americans are having trouble making ends meet. Almost half of all workers earning more than $100,000 say they have little or no money left at the end of the month, according to a LendingClub survey of 3,250 adults.
"With inflation hitting even the wealthiest Americans' pocketbooks, the ranks of paycheck-to-paycheck Americans continue to swell," said Anuj Nayar, LendingClub's financial health officer.
Low pay was the biggest reason why workers left their jobs last year, followed by no opportunities for advancement and feelings of disrespect at work, according to a survey released by the Pew Charitable Trusts. Low- to moderate-income workers, in particular, were hit hard by the recession, and that might be why they're looking for higher wages.
Those who now have a new job are more likely to say they enjoy their current job more than before, and that it has better pay, increased opportuni­ties for advancement and greater work life balance and flexibil­ity. Job hopping is typically viewed as the best way to get a big pay raise. People who switched jobs experienced wage gains that were greater than those who remained employed by the same employer since 2011, according the Atlanta Federal wage growth tracker, based on data from U.S. Bureau of Labor Statistics. The gap between job-switchers and stayers has only become wider in recent years.