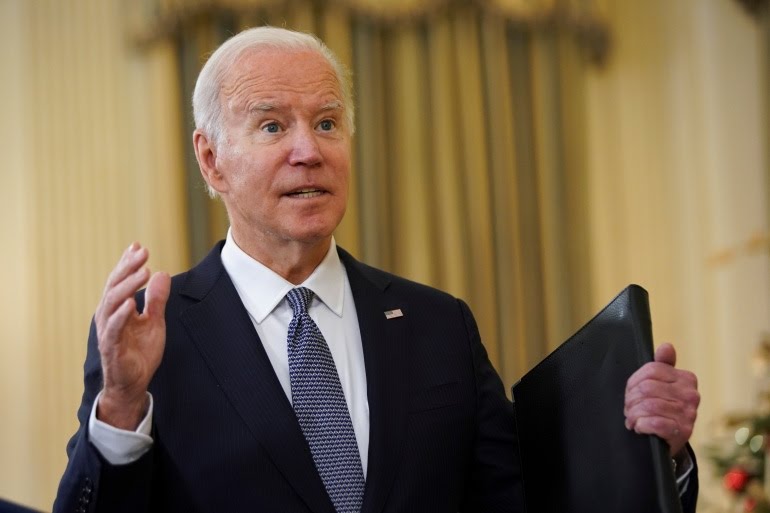 Inflation Not Reflective of Economic Realities, Says Biden
In anticipation of a government report showing that consumer prices of goods in the United States are increasing, President Joe Biden on Thursday said that the report was not a reflection of economic realities.
Economists say the November report that is due to be released on Friday by the Labour Department is expected to show an upward trend when compared to November of 2020.
The report leaves Biden's economic agenda open to criticism by the Republicans.
In his defense, Biden said that the report will not show the fall in the prices of energy and used cars, which are the main drivers of the high inflation trend in the last few weeks.
Read More: Why COVID-19 Cases in Florida Are Rising at 2X Pace?
"The information being released tomorrow on energy in November does not reflect today's reality, and it does not reflect the expected price decreases in the weeks and months ahead, such as in the auto market," Biden said.
Last October, consumer prices rose by 6.2 percent compared to the same month in 2020, representing the sharpest yearly increase since November 1990.
Biden's Build Back Better spending bill that proposes to allocate $1.8 trillion to social services and fighting climate change and which is debated by Congress is seen by the Republicans as a catalyst for more inflation.
Inflation has shot up because of disruption to goods supply and production caused by shortages of workers and components and industries recovering from the impact of the pandemic.