Increase Your Social Security Checks from 5% to 8% in 12 Months
Retirement is one of the ways that support the elderly when they stop doing something for a living. According to the AARP Public Policy institute, twenty-four percent of those aged 65 and over live in families that depend on Social Security benefits for 90% of their income.
Retirees can only rely on Social Security for them to be able to pay most of their living expenses when they retire. Social Security provides an average monthly benefit of $1,523.
There is a to get yourself larger Social Security checks upon retiring. That is, Finding the Perfect Timing.
The two major factors that affect the amount that you get from Social Security are: how much you earn during your years in service and when you sign up for benefits. Few people know that the age at which you sign up for benefits fits into the equation.
You are able to sign up for benefits at the age of 62, but you have to wait until your full retirement age (FRA) to get the full amount you are owed based on your work history.
Recommended Read: Social Security Checks 2022 Could Get Biggest COLA Bump in 13 Years
In simpler terms, every month you receive benefits before this age reduces your checks slightly however, every month you delay benefits increases your checks until you reach your maximum benefit at 70.
The table below from the Social Security Administration shows how quickly benefits raise for people with FRAs of 66 to 67.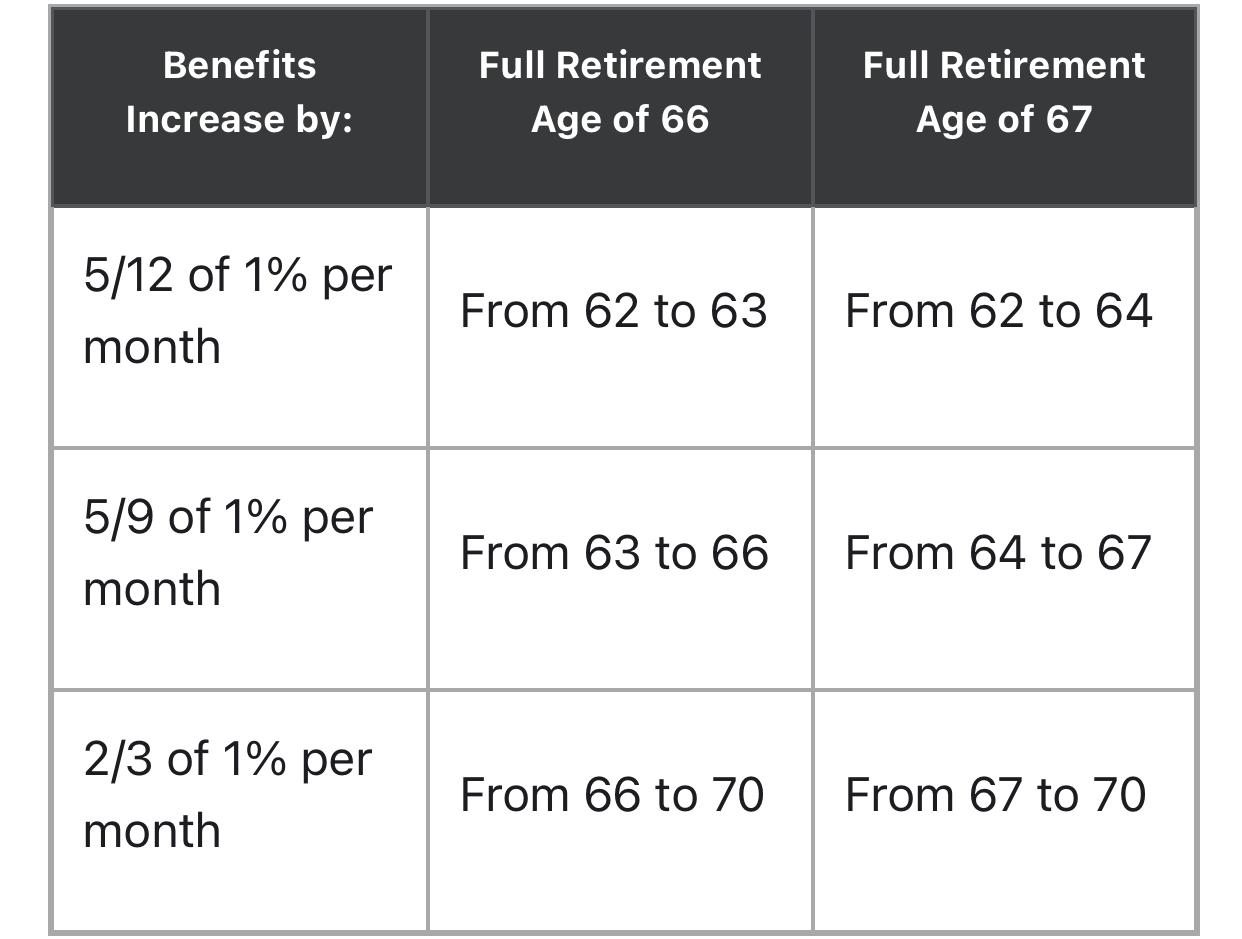 If your FRA is 67, but you start collecting your benefits at 62, your benefits will be 30% less than they would be if you waited for the additional 5 years.
Although there are many planning options in maximizing your Social Security benefits, it can be dauntless and complicated for some.
Delaying collecting your benefits has its charms, but you have to ultimately live long enough to enjoy them. Planning to collect your benefits at the age of 70 and dying at 68 will not get you anything from Social Security.
"Given today's longevity, it is more important than ever to maximize your Social Security benefit. Think of this as an annuity for your lifetime," says Charlotte A. Dougherty, CFP®, founder of Dougherty & Associates, Cincinnati, Ohio.