The Bahamian court that heard the case against FTX co-founder Sam Bankman-Fried denied him bail because of the seriousness of the charges against him, which include one of the largest financial frauds ever committed in the United States.
The 30-year-old is facing eight felony charges, including wire fraud, money laundering, and conspiracy to conduct fraud, for allegedly misappropriating billions of dollars and breaking campaign regulations.
To secure his release from jail, Mr. Bankman-Fried, the former CEO of the defunct cryptocurrency exchange FTX, appeared in court wearing a blue suit and tie. The judge deemed his flight risk to be "severe," Thus, he was sentenced to serve time in a Bahamian prison until February 8.
A fall from favor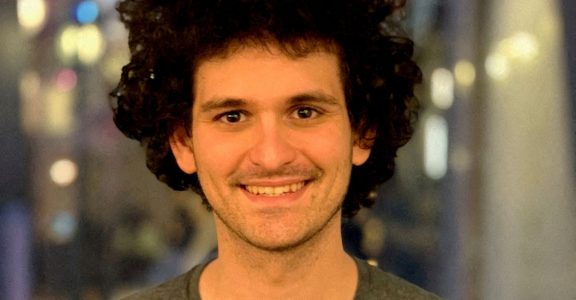 Mr. Bankman-Fried, who rode a cryptocurrency bubble to grow FTX into one of the world's largest exchanges before its unexpected collapse this year, lost an estimated $US20 billion ($29 billion) in value as a result of the day's events, capping a remarkable fall from grace in recent weeks.
U.S. authorities released an indictment against Mr. Bankman-Fried on Tuesday morning, alleging that he had conspired to defraud FTX's customers.
He did this by using their money for his costs, debts, and investments for his crypto hedge fund, Alameda Research LLC.
Prosecutors say he also attempted to conceal the money he had obtained through wire fraud while defrauding lenders to Alameda by giving them inaccurate and misleading information about the hedge fund's status.
They said Mr. Bankman-Fried had made "tens of millions of dollars in campaign contributions" from the looted funds.mIt is "ongoing" and "moving swiftly," according to U.S. Attorney Damian Williams in New York. While this was our first official announcement, he promised it would not be the last.
One of the "greatest financial frauds in American history," US Attorney says
Mr. Bankman-Fried made his first in-person public appearance since the collapse of the cryptocurrency exchange at a court hearing on Tuesday in The Bahamas, where FTX is headquartered and where he was arrested at his gated enclave in the capital.
Mr. Bankman-Fried seemed calm as he walked inside the tightly guarded court in the Bahamas. He assured the judge that he would put up a fight if he were ordered extradited to the U.S.
If Mr. Bankman-Fried resists frauds to the Bahamas, Bahamian prosecutors have asked that he be refused bail. His legal team is reviewing the charges against Mr. Bankman-Fried, and all available legal alternatives are being considered, according to a statement released by his attorney Mark S. Cohen.
On February 8, Mr. Bankman-Fried is scheduled to return to court in the Bahamas.
source: abc.net.au