Illinois Will Be The First State To Get Rid Of Cash Bail In January 2023 After The Approval Of SAFET Act
After the SAFET Act, a comprehensive justice reform package was passed last year, Illinois will be the first state to abolish cash bail in January 2023.
Virginia Bersch, director of criminal justice at Arnold Ventures, declared that the SAFE-T Act was significant. "Illinois is the first state to abolish all financial requirements for release, which is significant since it ensures that people who are detained won't be held by default due to financial hardship or lack of means. Detention will now be closely correlated with actual safety threats.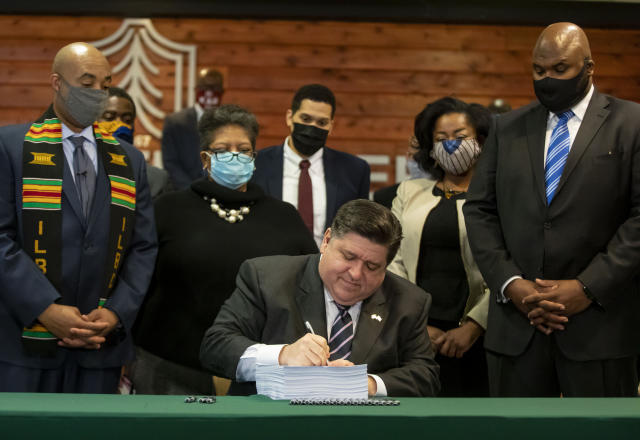 Statewide, stakeholders are preparing for a new criminal justice environment that offers both opportunities and difficulties. For proponents, getting rid of bail implies a more fair system, but it also means battling a growing movement to repeal important parts of the new law. 
Garien Gatewood, director of the Illinois Justice Project and a member of the state's Coalition to End Money Bond, said, "There will continue to be opposition, but we see a tonne of excitement from people in the community and stakeholders accountable for implementation." We want to keep this momentum going as we get closer to implementation and our ultimate goal of lowering the number of people in jail. 
Significant Implications for Black and Brown Communities 
People in Illinois have been obliged to post cash bonds for many years. Because of this system's wealth-based incarceration, which affects low-income people of color, their families, and communities disproportionately, thousands of people who have not been found guilty of any crime are kept in jail just because they don't have enough money to pay for their release. 
According to a recent study, every year between 2020 and 2021, 193,387 people were checked into jails across the state, and 90% of them were held there while awaiting trial. In that time, 56% of arrests were for crimes that, according to the new law's public safety or willful flight provisions, cannot be held without a warrant. 
According to the survey, 15% of the general population in Illinois is black, compared to 50% of inmates in jails. 
Gatewood stated, "You see a significant impact on black and brown neighborhoods." "If you look at the inmate populations, Black people make up a disproportionate share of them." 
The Pretrial Fairness Act attempts to arrest fewer individuals overall and increase equality in pretrial detention by totally eliminating cash bail in Illinois. The bill also limits pretrial incarceration to those who are at a high risk of fleeing or harming others, regulates the use of risk assessment tools for pretrial incarceration, mandates that police issue tickets for some low-level offenses rather than make arrests, and does away with incarceration for misdemeanor arrests and technical violations like missing a court date.