Similar bans have been enacted in other states, including California and New York, and now lawmakers in Illinois are considering a ban on the sale and ownership of assault-style weapons.
House Bill 5855, introduced by Rep. Bob Morgan (D-Deerfield), chairman of the House firearm safety and reform working group, would make it illegal to produce, sell, transfer, or buy assault weapons,.50 calibre rifles, or.50 calibre cartridges. The proposal arises in light of a 35% increase in firearm homicides from 2019 to 2020, as reported by the Centers for Disease Control and Prevention.
The bill will be discussed at a hearing of the House Criminal Judiciary Committee on Monday. Numerous Chicago residents, both proponents and detractors, have registered for the 11 a.m. gathering.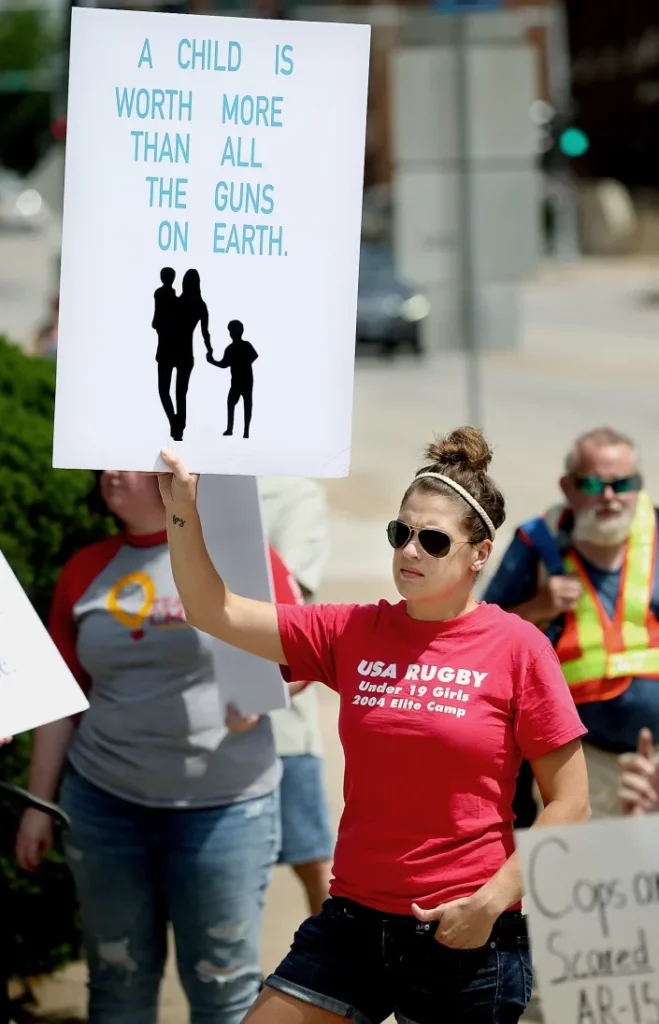 The AR-15 rifle used to kill seven and injure 48 at the Highland Park Fourth of July parade is among the more than one hundred firearms that would be banned under Morgan's proposed legislation. The minimum age to purchase a firearm in Illinois will also increase from 18 to 21 under the new legislation.
Morgan, who was participating in the Highland Park Parade when the shooting started, said, "Gun violence is destroying families and communities from East St. Louis to Highland Park to Chicago, and this moment demands urgency." Time for political leaders to muster the intestinal fortitude to acknowledge that firearms pose a problem and that action can be taken to address the issue. It is long past time for us to take action and change the laws that have allowed this gun violence to persist, and this gun reform package will help make that happen in Illinois.
On Friday, the Protect Illinois Communities Act had over 25 cosponsors, indicating that it will be a high priority for the Illinois General Assembly when they return in January for the lame-duck session or the beginning of the regular session.
In both his gubernatorial campaign and a recent press conference, Gov. JB Pritzker voiced his support for the ban.
"Whether it happens during the lame-duck session, which I know is the expectation, or it happens during regular session… it's important that we do it as fast as possible, there's no doubt," Pritzker said last week. But I do want to emphasise that our goal is to complete this by the end of the first semester. After the shooting in Highland Park, he first urged people to take action.
Based on the Illinois General Assembly's track record with firearms legislation, HB 5855 needs only a simple majority in both chambers to pass, meaning that some moderate Democrats could vote against it or abstain.
In April, when the Senate was asked to vote on House Bill 4383 to prohibit the sale of private firearms that lacked identifying markings, several Senate Democrats abstained. Among them was Democratic Senator Doris Turner of Springfield.
Illinois is one of only four states that has mandated a FOID card (Firearm Owner Identification Card) for gun ownership for decades. Sen. Darren Bailey (R-Xenia) and other Republicans have introduced bills in recent years to defund the FOID programme, and Bailey was even a candidate for governor.
Although Bailey's bill from 2021 died in committee, there have been calls for reforms to the programme. After the shooting in Highland Park, it came out that the suspect, 21-year-old Robert Crimo III, had a FOID card despite making a "kill everyone" threat at a family incident two years prior.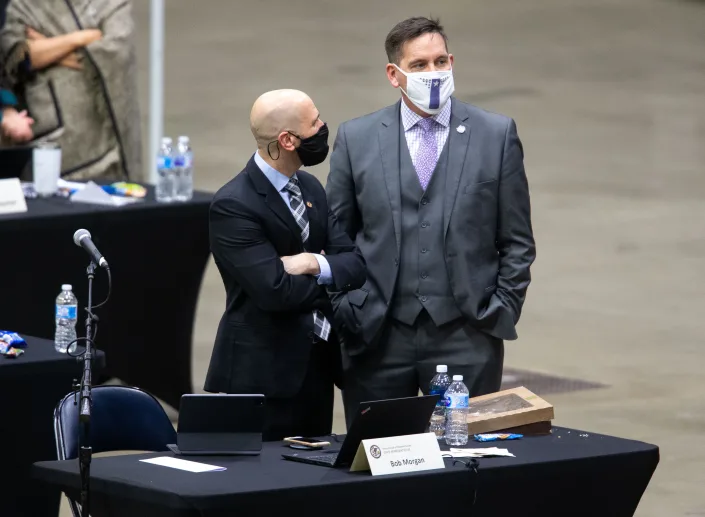 Since no one raised any red flags when 19-year-old Crime applied for a FOID card, law enforcement officials say it's possible. His dad put up the money so he could apply.
Is it allowed by the law?
This year, the House of Representatives of the United States of America voted 217-213 to pass the Assault Weapons Ban of 2022. National gun rights organisations have criticised the bill's constitutionality, but the U.S. Senate has yet to vote on it.
The Illinois State Rifle Association, which has been fighting for gun rights for nearly 120 years, has already threatened legal action if HB 5855 is passed.
More Beyond SAFE-T Act: General Assembly The Illinois General Assembly overrode these vetoes in this session's legislative agenda.
Are you upset about something?" ISRA sneered at Pritzker on its website, calling him the "most anti-gun Governor this state has ever seen," and then added, "Good, so are we." We, the law-abiding populace, must now assert our constitutionally guaranteed rights. We must now exercise our 1st Amendment rights in order to safeguard our 2nd Amendment privileges.
Other organisations, such as the Gun Violence Prevention PAC, have come out in support of the bill, arguing that the General Assembly needs to act quickly in response to the state's 50+ mass shootings in 2022.
Kathleen Sances, president and CEO of G-PAC, said, "It is our duty to protect those most affected by this man-made epidemic." To quote the author, "Too many lives are at stake, and we simply cannot wait for these long-overdue policies to be passed and signed into law this summer," when gun violence in Illinois is known to increase.
Global Strategy Group polling conducted recently shows that a majority of Illinois voters approve of the bill's various provisions. Sixty-six percent of respondents wanted the FOID card age requirement raised from 18 to 21, and 58 percent said they would support a ban on assault-style weapons in the state.