Ian's Rain will Reach Us Tomorrow Night, Says AccuWeather
PHILADELPHIA (WPVI) — Meteorologist Cecily Tynan predicts heavy rain and strong winds from Ian beginning late Friday night or early Saturday morning.
TONIGHT:
Tonight is overcast and cold, with lows between 42 and 54 degrees.
Friday is an overcast day with rain expected in the evening from Ian. Daytime winds will increase, and a persistent, drenching rain will arrive tonight. High 67.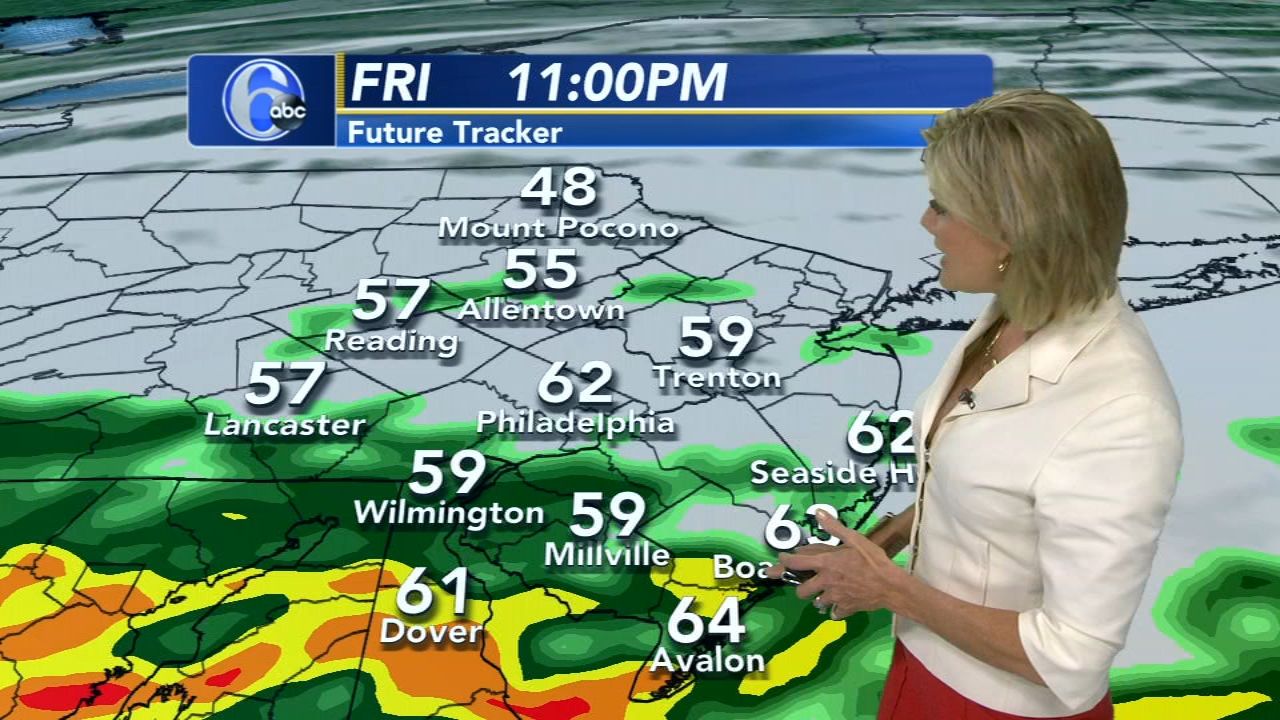 The greatest rain is forecast to occur between Friday night and Saturday morning.
The precipitation arrives when the majority of our region is suffering unusually dry to drought conditions. At now, flooding is not anticipated.
Regional Differences
There seems to be a significant rainfall gradient over the region. The Lehigh Valley Region receives 0.5″ to 1″ and the I-95 metropolitan area receives 1″ to 2″. The places from Dover to Hammonton to Seaside Heights and farther southeast receive 2″ to 3″. High 62.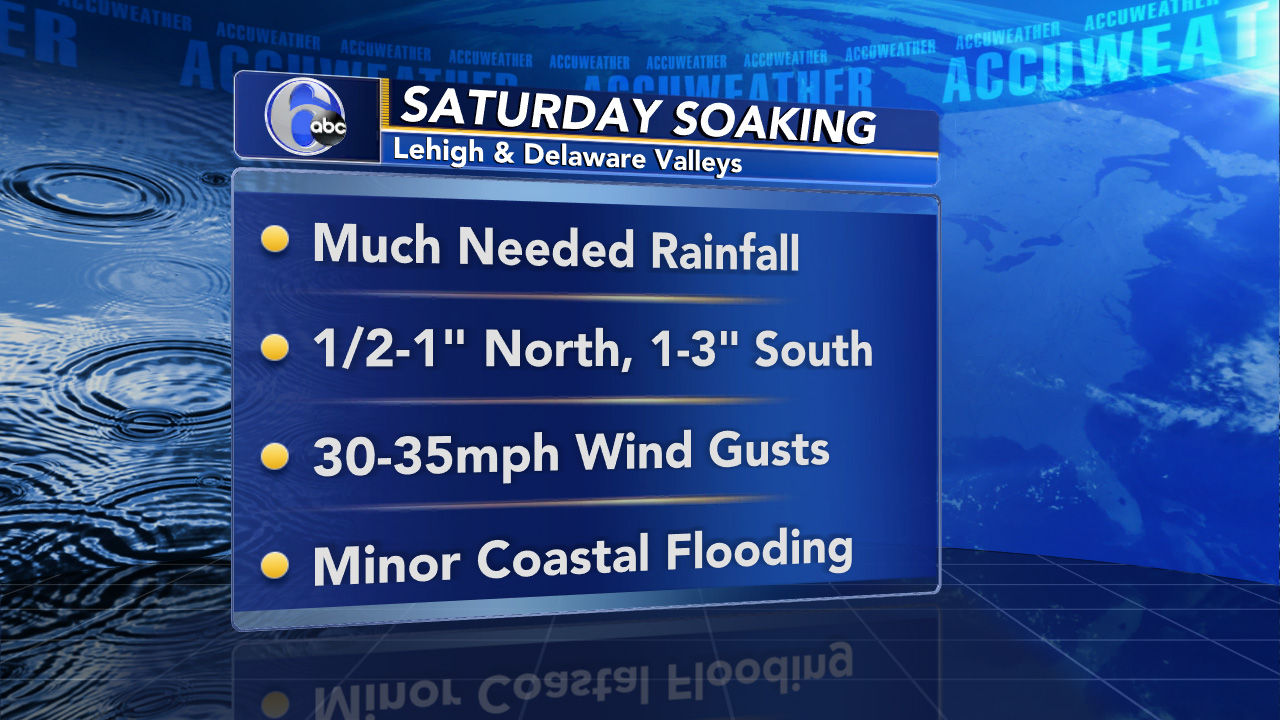 Also read: According to the AccuWeather Forecast, Thunderstorms are Still Possible Tomorrow
This seems to be concentrated mostly on Saturday morning. After this, the plume dissipates. It leaves us with generally gloomy skies and lingering showers on Sunday and into early next week.
There is a pressure difference between a strong Canadian high to our north and the leftover low of Ian to our south. Due to this along with the precipitation, we will see extremely notable winds from the east.
Day Wise Prediction
Saturday and Sunday will see wind gusts of between 35 and 45 mph.
This long stretch of easterly wind could cause small floods and beach erosion along the coast.
Sunday: Cloudy with scattered showers and a high of 66 degrees.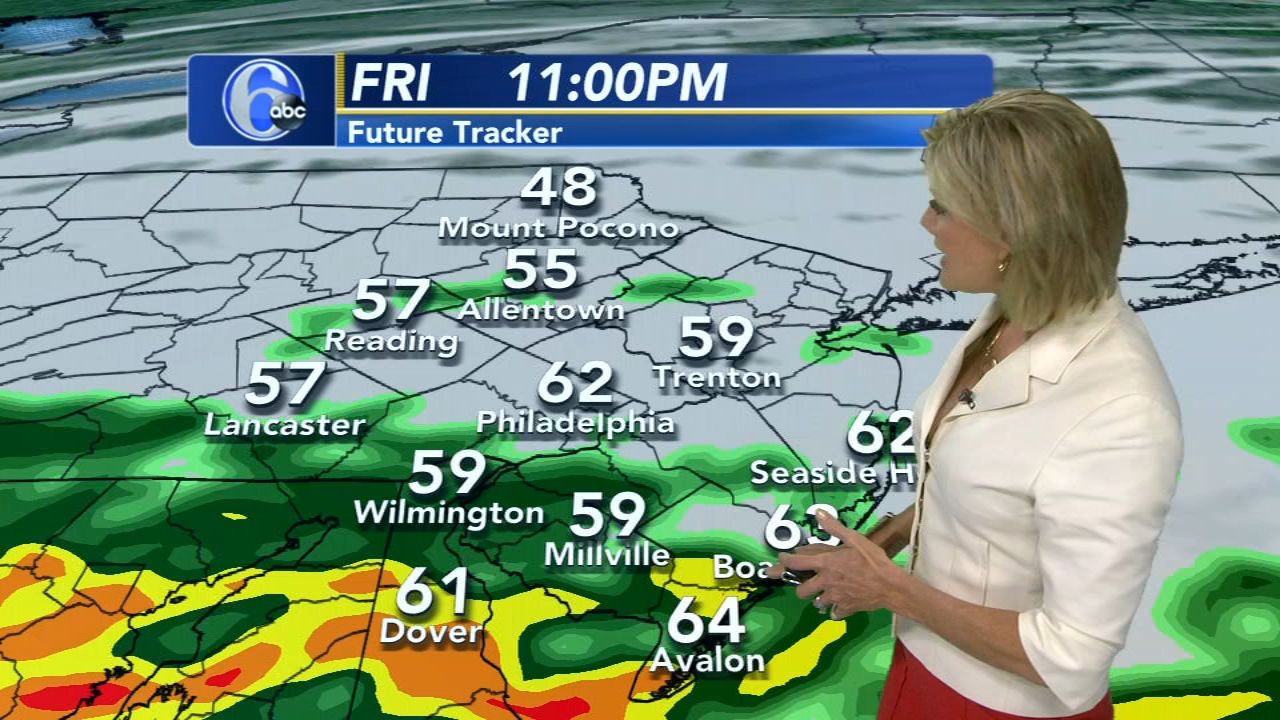 Also read: Bad Weather Is Affecting Black History Preservation. What Should Be Done to Prevent It?
It is a windy day with gusts of around 35 miles per hour inland. The winds will reach up to 45 mph along the coast.
66 degrees on Monday, which will be mostly overcast and wet with scattered showers.
Tuesday will begin with rain before becoming drier, with a high of 66 degrees.
Wednesday will be partly sunny with a high of 70 degrees.
Thursday will be mostly sunny and pleasant, with a high of 72 degrees.