'I Hope We Don't Cross Paths Again,' she says.' The Suspect Wrote In A Note To His Pregnant Chicago Girlfriend Before Strangling Her And Hiding Her Body In Stickney, Prosecutors Says
Prosecutors said Thursday that A woman from Chicago who was eight months pregnant at the time. She allegedly strangles to death by a 46-year-old Lincolnwood restaurant owner. Who then hid her body.
Year Shen, 46, denied bail by Cook County Judge Mary Marubio. During a hearing that live-streamed on YouTube on Thursday.
According to Chicago police, Shen is charged with first-degree murder. Then with homicide with intent to kill an unborn child and concealing a homicidal death.
According to prosecutors and a Chicago missing persons report. The victim, 40-year-old Bilian Fang, is last seen on October 9 in the 3000 block of South Lock Street. Near the city's Chinatown neighborhood. Fang's body discovered earlier this week in the Stickney suburbs.
According to prosecutors, the two were dating when they left Shen's Lincolnwood restaurant on the afternoon of October 9 and drove to Shen's home, where they began arguing about money.
Shen entered the house, where he lives with his ex-wife and children, while Fang sobbed on the front porch. According to prosecutors, Shen and Fang returned to his vehicle after his ex-wife informed him that a "crying woman" was on the patio.
According to prosecutors, around 10:50 p.m., Fang called her 14-year-old daughter on Shen's cellphone because Shen had broken hers the day before during a fight. Prosecutors said Fang asked her daughter to contact one of Fang's friends and have him pick her up at 36th Street and California Avenue.
According to prosecutors, after the friend went there but couldn't find Fang, the teen called again, and Shen answered, saying that Fang "could go if she wanted to."
According to prosecutors, Fang called her daughter again, and the teen heard Shen arguing with Fang in the background. Nobody answered the phone when the daughter called a third time after midnight.
According to prosecutors, the two continued fighting as Shen began driving, and after Fang slapped him in the face, Shen began choking her with his hands around her neck. He let go, leaving Fang conscious, but when they continued to fight, and Shen became concerned that Fang would call the cops, he allegedly choked her again, and she passed out.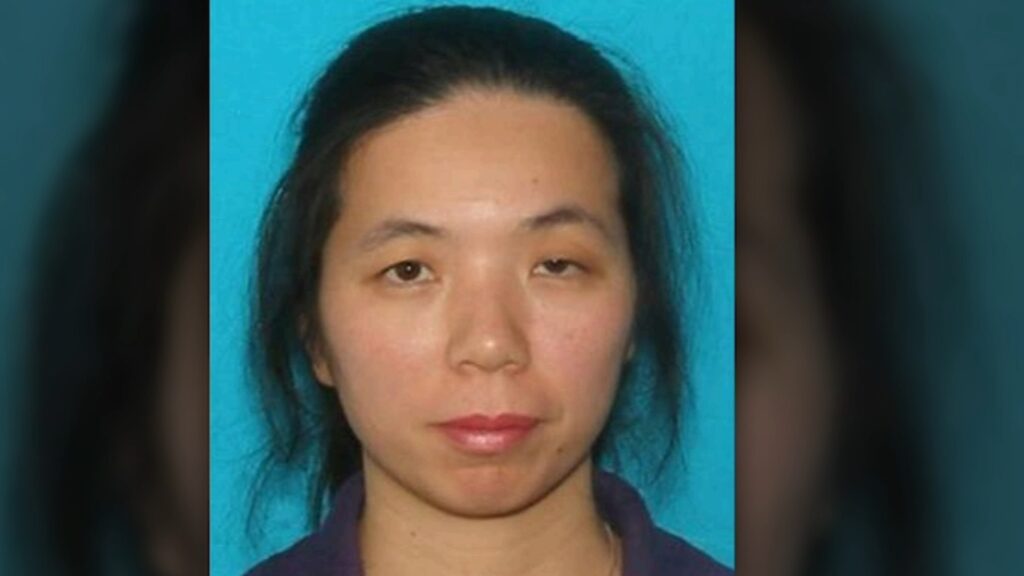 According to prosecutors and the Cook County medical examiner's office, Shen attempted CPR after she stopped breathing and then dumped her body in a water reclamation area in Stickney, covering her with branches and hurling her pink jacket into a wooded area.
Using cellphone data, detectives tracked Shen's movements that night. They obtained video of him at various locations, including on southbound I-55 and near Morton College near a soccer field, where he stayed for about 45 minutes before driving to Stickney and then back home, according to prosecutors.
Prosecutors said her body discovered using the same cellphone data. Police found her pink jacket containing her identification, keys, and cash. A note signed by Shen in Cantonese that said: "I am sorry." I'm not a pleasant person. I was the one who caused you pain. I'd been taken advantage of. I understand that leaving you is reckless on my part. I hope we don't run into each other once more.
According to the medical examiner's office, Fang died of multiple injuries sustained during an assault. Her death is rule as a homicide. A separate autopsy performs on the unborn child. The end is judged as a homicide, with prosecutors concluding that the baby would have survived. Suppose it had been born when Fang killed her.
Shen told police while in custody that he had done "terrible things." He wanted to kill himself. But he couldn't because he was afraid of going to prison. So he didn't turn himself in, according to prosecutors.
Shen is schedule to appear in court again on November 22.