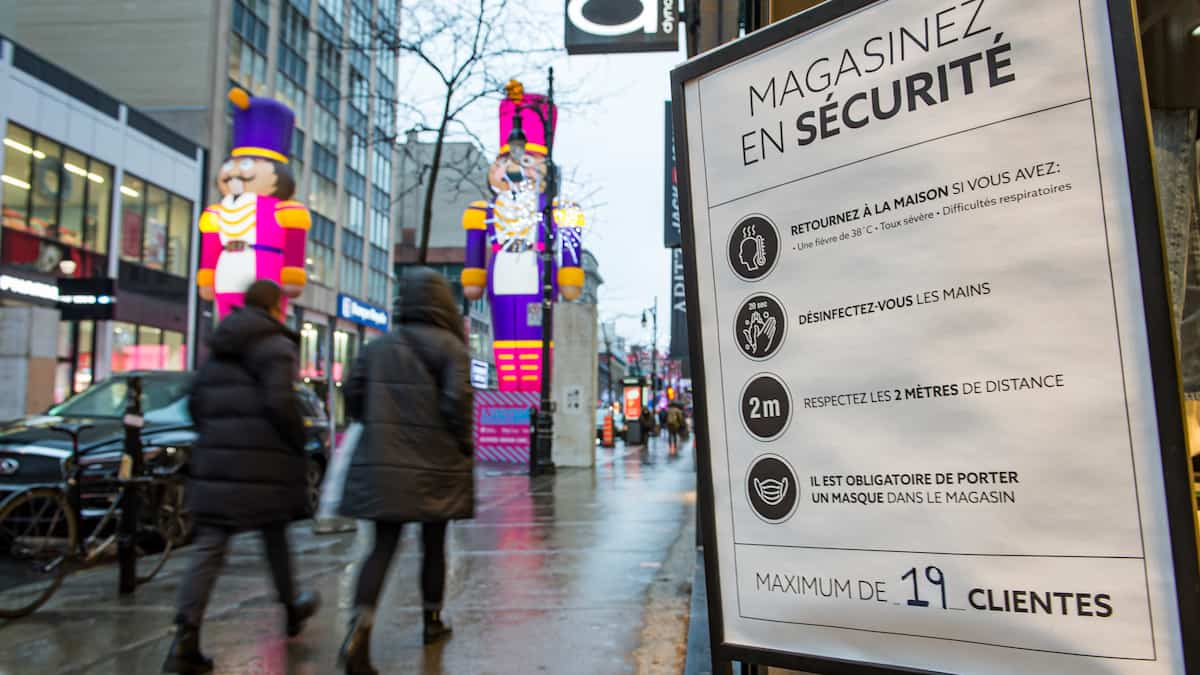 The Premier of Quebec, François Legault, announced on Tuesday the closure of non-priority businesses from December 25 to January 11 throughout Quebec in order to curb the spread of COVID-19.
Only a few businesses will therefore be able to continue to welcome customers during the Holidays.
Here is the list of establishments that may remain open during this period:
– Grocery stores and other food stores
– Big box stores (only the sale of essential products is allowed)
– Pharmacies
– Branches of the Société des alcools du Québec (SAQ)
– Branches of the Société québécoise du cannabis (SQDC)
– Convenience stores
– Hardware stores (only the sale of essential products is allowed)
– Food and animal supply businesses
– Shops of medical, orthopedic and vision care items
– Work equipment shops (safety and protection)
– Shops selling household cleaning products and buildings
– The shops of products, parts and other equipment necessary for transport and logistics services (garages for repair only, no sale by dealers)
– Trade in products for agricultural operations (mechanics, fertilizers, etc.)
– Businesses offering computer and electronic equipment repair services
– Repair and rental companies for sports and outdoor equipment
– Professional health care services (dentists, optometrists, physiotherapists, osteopath, etc.)
In shopping centers, only traffic areas may be opened in order to allow access to priority shops.
François Legault also specified, at a press briefing, that personal care services, such as hair salons, beauty salons or spas will have to be closed from December 25 to January 11.