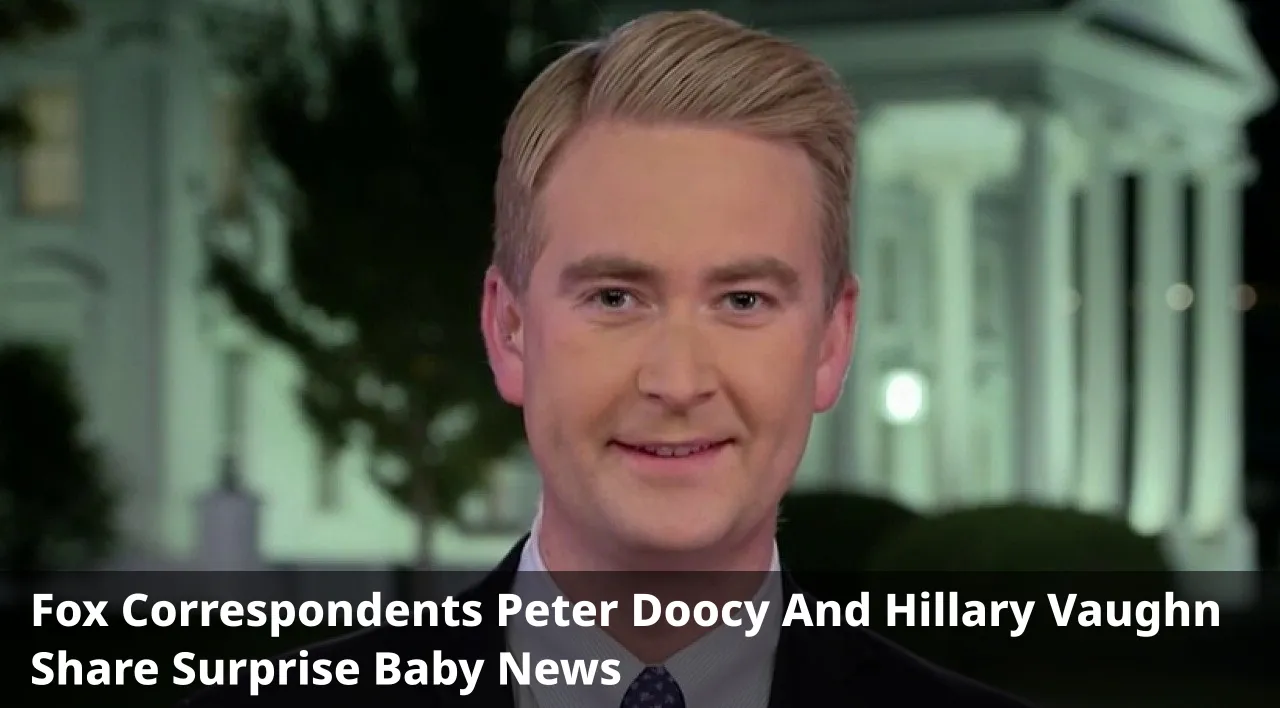 Fox Correspondents Peter Doocy And Hillary Vaughn Share Surprise Baby News
'DINNER FOR TWO' A heartfelt moment On Fox News, Hillary Vaughn and Peter Doocy announce they are expecting their first child, to the delight of their co-hosts.
As their co-hosts cheered during a cooking segment, FOX's Hillary Vaughn and Peter Doocy announced they were expecting their first child.
WATCH: Fox's Peter Doocy and his wife @hillary__vaughn announced live on air this morning that they are expecting a new baby. Congrats! Celebrating the big news was @SteveDoocy @pdoocy @ainsleyearhardt @kilmeade @JaniceDean pic.twitter.com/8IfLOBmOiW

— TV News Now (@TVNewsNow) September 16, 2022
In 2021, the couple married in a small ceremony in South Carolina.
https://www.instagram.com/p/COI7XqdLDpG/
Steve, Peter's father, appeared on-air for the segment and shared a recipe from The Simply Happy Cookbook.
The co-hosts and anchors gathered to try Peter's White House correspondent work's Iowa Caucus Casserole.
"This food is delicious if you're starving, and Hillary is always hungry," Steve Doocy said.
"That's because I'm eating for two," Hillary explains before she and Peter reveal they're expecting a child.
Hillary revealed that she is expecting a girl at the end of January.
Peter is a Fox News White House correspondent, and Hillary is a Fox Business Network correspondent.
His father, Steve, served as best man and shared photos of his son's wedding on Fox & Friends, where he also co-hosts.
Steve works alongside Ainsley Earhardt, Brian Kilmeade, Jillian Mele, and others on Fox & Friends, which airs weekdays from 6 am to 9 am.
The anchor reportedly kept the pregnancy news from his show's co-hosts, saying today, "It's been killing me!"
Steve and his wife, Kathy, released the new cookbook earlier this week.
"America is hungry for happiness," he said on Fox & Friends on Tuesday.
In the Tuesday segment, Kathy referred to the cookbook as a "funny family memoir."