Florida Trailer Burns With 6,000 Onions
Saturday evening on Interstate 75 in Ocala, Florida, a trailer hauling over 6,000 pounds of onions caught fire.
Ocala Fire Rescue said on Facebook that workers responded to a freight truck fire at exit 354 on Interstate 75 around 8:30 p.m. Saturday.
Crews found a pickup vehicle carrying thousands of pounds of onions. OFR said the trailer burned completely. The driver exited the truck safely.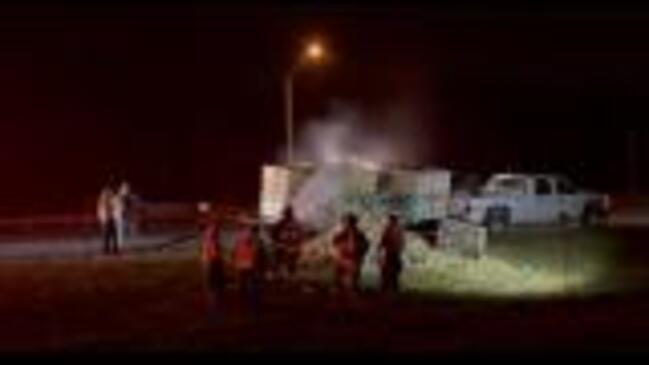 Also read: Florida: "I'm From Chicago, Bro," An Armed Man Declares As He Leaves A Store
After blowing a tyre, the driver informed the fire authorities that he saw smoke from the trailer's passenger side, WFLA said. Firefighters extinguished it in three minutes.
OFR reported that six cargo bins containing 1,000 onions each were burned.
The fire was also helped by the Department of Transportation Road Rangers and the Marion County Fire Rescue.
No information has been released.
Source: https://www.kiro7.com/