Firefighters Rescue Injured Driver From Fiery Semi-Truck Crash!
According to the authorities, a driver was critically hurt and trapped after his semi-truck tractor-trailer flipped over at a fast rate of speed on Route 31 in Algonquin. Around 10:12 p.m. on Friday, the Algonquin Police Department and Algonquin-Lake in the Hills Fire Protection District responded to Route 31 south of Algonquin Road due to a rollover accident.
According to Ryan Markham, the deputy police chief in Algonquin, a 2014 Peterbilt semi-truck towing a trailer was approaching South Main Street from the south. The semi-truck's driver lost control as he approached the curve.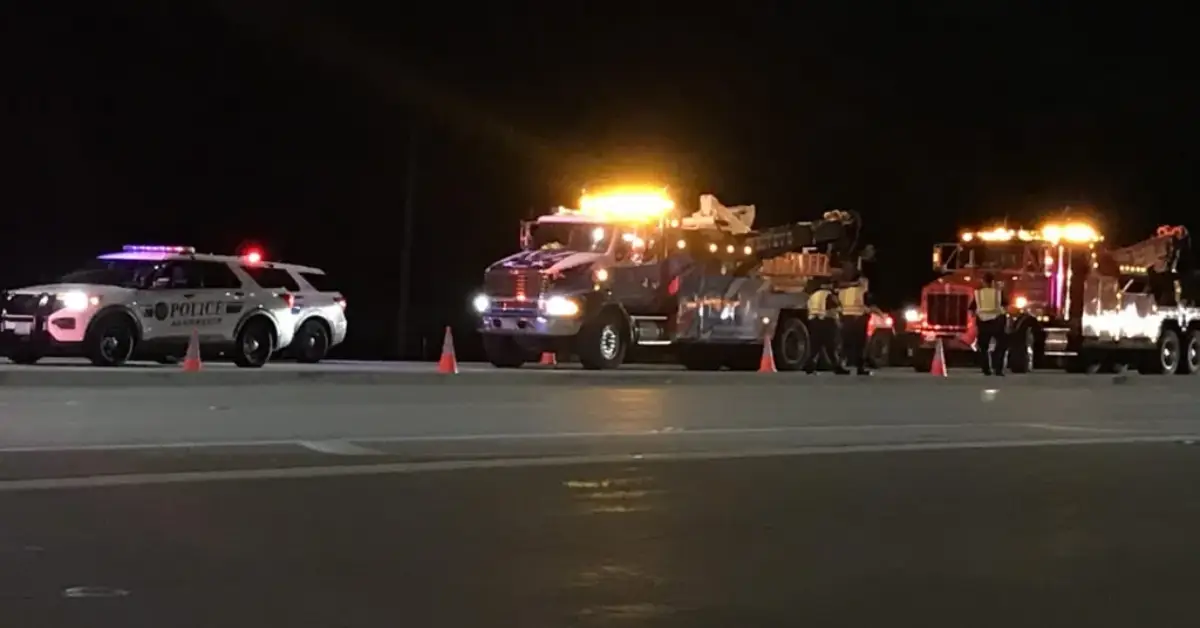 According to Markham, the vehicle and trailer both rolled over onto the passenger side and collided with a utility pole. A part of downtown Algonquin lost electricity as wires from the pole came crashing down.
If you want to see other recent news, you can click on the link given below:
In slightly more than 25 minutes, firefighters extricated the driver from the car. According to Markham, the semi-truck driver admitted to cops that he had been cut off by another vehicle and had lost control while attempting to avoid a collision.
Officers were informed by a witness that the semi-truck did not slow down as it approached the curve. The truck rolled onto its side and off the road into a ditch while the witness assessed it to be moving at 45 to 50 miles per hour without braking, according to Markham.
According to Markham, the motorist was taken by emergency to Northwestern Huntley Hospital with what appear to be serious injuries. Citations for driving an uninsured motor vehicle and failing to lower speed to avoid a collision were given to the driver.
If you want to read more news, visit our website, theeastcountygazette.com, to find all the most recent information. You can also leave your thoughts in the comment box, and don't forget to add this website to your list of bookmarks.