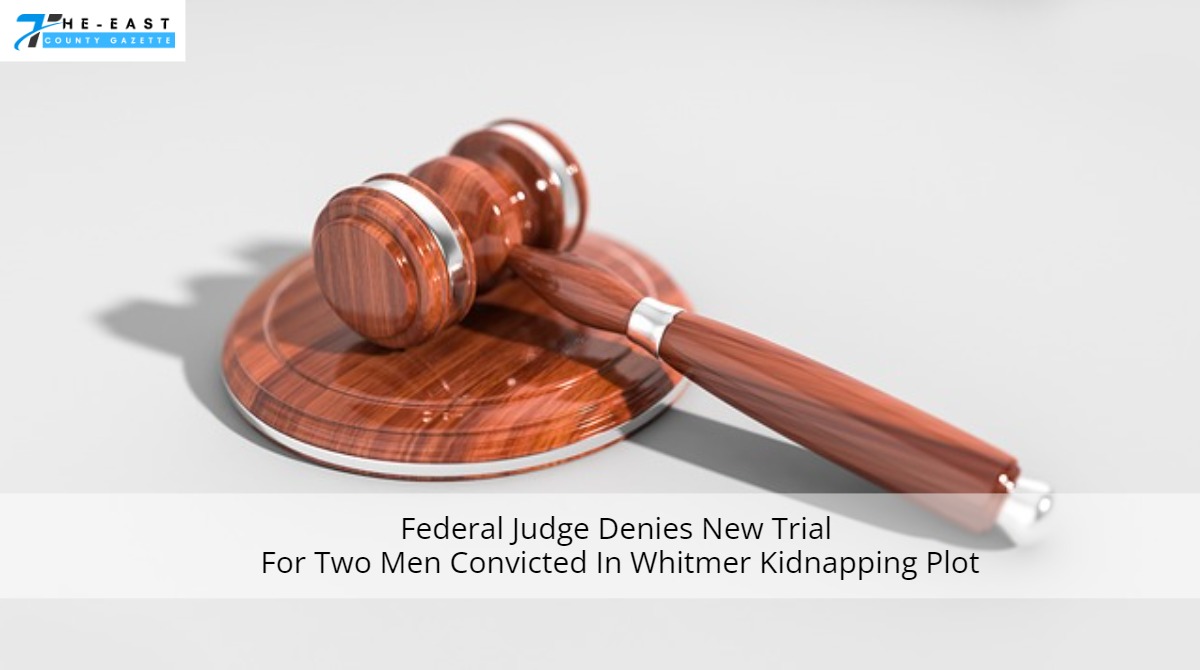 Federal Judge Denies New Trial For Two Men Convicted In Whitmer Kidnapping Plot
Two men were found guilty of conspiring to kidnap Governor Gretchen Whitmer, but a federal judge rejected charges of juror misconduct in his decision that they should not be given a second trial.
Judge Robert Jonker of the U.S. District Court rejected requests made by the lawyers for Adam Fox, 38, and Barry Croft Jr., 46, on Friday, Nov. 25.
The two men will receive separate sentences in December.
A juror allegedly told a coworker about being in the jury pool before a jury was chosen, according to court filings. The individual allegedly added that he or she would ensure Croft and Fox were found guilty if chosen for the jury.
Judge Robert Jonker of the U.S. District Court and his staff looked into the claim and found that it wasn't something they personally heard from the coworker who reportedly made the remark.
When asked to talk alone with the judge, the juror denied saying it. The juror gave the judge assurances that they would evaluate the evidence objectively.
Jonker detailed his careful investigation of the suspected juror misconduct in the Friday opinion.
The judge said, "The Court additionally believes that it fulfilled its duty to examine accusations of potential juror misconduct and protect Defendants' right to an impartial jury while exercising its discretion to establish the appropriate extent and manner of that investigation."
In their request for a new trial, the defense attorneys also claimed they were not given enough time to cross-examine Kaleb Franks, a co-conspirator who gave testimony against them and is 28 years old. Jonker disputed this.
Additionally, the defense claimed that Jonker appeared biased.
But according to the judge, he did not.
He added: "The Court did not single out the defense; the Court was quick to express anger with both sides when it considered the party was wasting the jury's time needlessly.