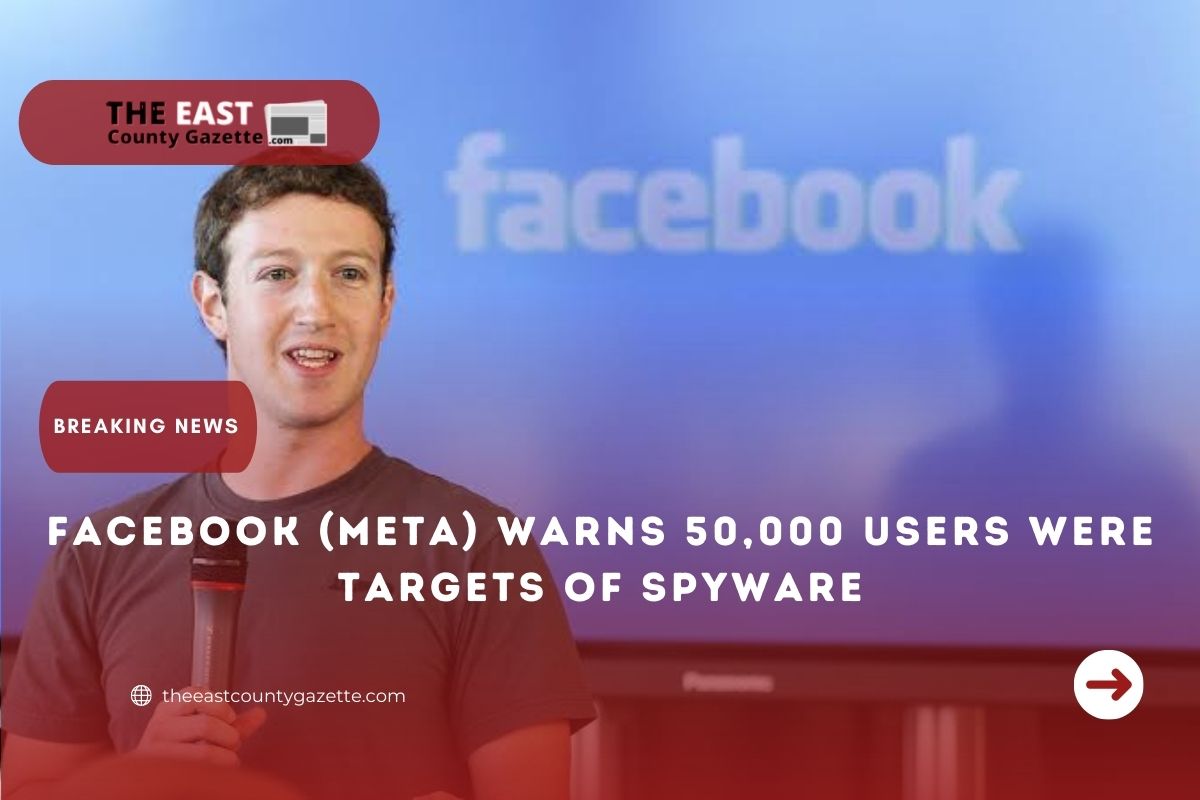 Facebook (Meta) Warns 50,000 Users Were Targets of Spyware
According to the definition given by Kaspersky, one of the leading antivirus firms, "A Spyware is loosely defined as malicious software designed to enter your computer device, gather data about you, and forward it to a third-party without your consent. Spyware can also refer to legitimate software that monitors your data for commercial purposes like advertising.
However, malicious spyware is explicitly used to profit from stolen data. Whether legitimate or based on fraud, spyware's surveillance activity leaves you open to data breaches and misuse of your private data. Spyware also affects network and device performance, slowing down daily user activities."
Meta Platforms Inc.
Meta Platforms, Inc. the parent organization of Facebook in a report released December 16th has warned that 50,000 Facebook users in more than 100 countries were targets of spyware. The report said that cyber mercenaries regularly spy on behalf of paying clients to monitor journalists, critics of authoritarian regimes, families of opposition members, dissidents, and human rights, activists.
1500 Fake Accounts.
Meta suspended over 1500 fake accounts associated with 7 firms in Israel, India, North Macedonia, and China. These companies are known for extracting users' data illegally and selling users' data. According to the frontline.thehindu, these companies have been patronized by more than 2 dozen countries.
Read More: Schedule for SNAP Benefits in 2022: Lone Star Card Benefits Schedule
Spyware Strategy
These fake accounts are used to lure targets into installing spyware into their phones and devices to steal their data. This spyware was used to monitor their activities and can activate cameras and microphones without the knowledge of the user.
What begins as a friendly chat on Facebook can become a hack into someone's info if care is not taken. It can be as simple as clicking a link or installing software.
Government Intervention.
President Joe Biden's administration is against the cyber-surveillance industry, lawmakers and US tech companies have likewise joined in the fight to war against cyber-surveillance. Chiefly of those surveillance companies that have been under the radar is an Israeli spyware company NSO Group.
There is an ongoing legal battle between Meta and NSO group for NSO allegedly installing Malware on WhatsApp for surveillance. Even Facebook is being sued by refugees over its role in amplifying hate speech which led to the Myanmar minority Muslim group genocide.
Companies mentioned by Meta are Cytrox (a North Macedonian company), Cognyte (an Israeli Company), Black Cube (Another Israeli Firm), Cobwebs Technologies (An Israeli Firm), BellTrox(India Firm), Bluehawk CI, And A Mystery Chinese Entity.