Lifestyle Habits Could Increase Your Dementia Risk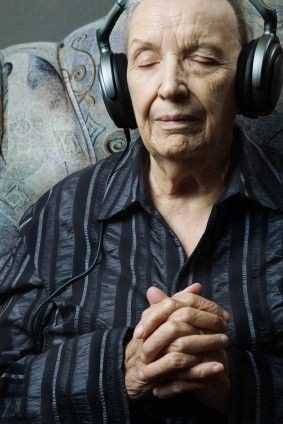 With age, the lifespan decreases, and grey matter that is present in our brain also decreases. Grey matter helps us to comprehend stories, remember faces and tasks we perform in everyday life. But on the contrary, the decline in memory and focus to remember things is already because of old age. As we get older, there are signs of premature dementia.
"It is a general term to refer to neurodegenerative diseases that cause an impairment in cognitive function that interferes with day-to-day living, as it affects memory, decision-making, thinking and social abilities," says Dr. Jaydeep Tripathy, a primary care physician at Doctor Spring who is also board-certified in internal medicine.
According to the reports published by the Alzheimer's Association, dementia damages the brain cells. The partial damage leads to interference within the brain cells. Cells become incapable of communicating with each other. These cells affect the way we usually think or feel things around us. There are different types of dementia, including Alzheimer's, Huntington's, Creutzfeldt-Jakob, and more.
There is a gradual decrease in cognitive functioning as we age, and it is not a common disease in adults. "Other than memory loss, the other symptoms of disease include personality changes, confusion, moodiness,or agitation, and problems with cognitive and physical function," doctors explain.
Certain things lead to the risk of dementia. Family history, genetics, and injury can increase the risk of dementia. Our lifestyle habits can also make things worst.
Lack of sleep can increase the risk of insomnia or sleep apnea, and this factor could lead to an increase in dementia.
Your diet could be a leading cause of increasing the risk of dementia.
Loneliness and isolation. People who don't interact and prefer to live in isolation can make you withdrawn and sad than usual.
Dementia damages brain activities that lead to a decline in mental ability. And Alzheimer's is the most common cause of dementia.
Joe Biden administration to buy 500 million Pfizer vaccine doses to donate to the world!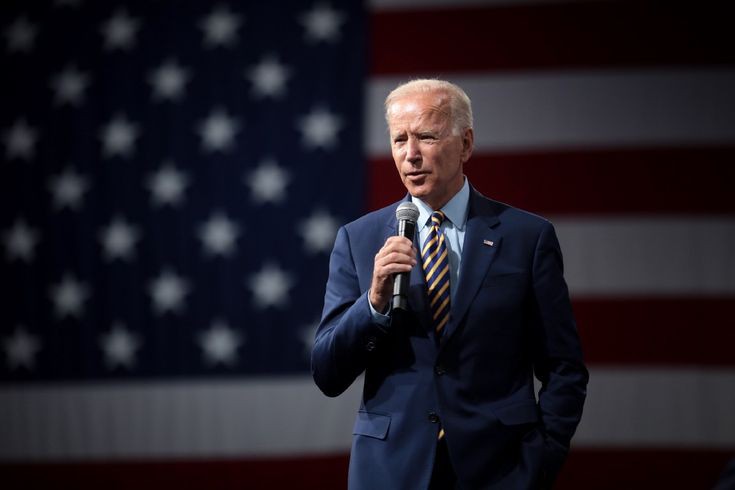 Joe Biden's administration plans to buy and donate 500 million Pfizer's Covid-19 vaccine doses to poorer nations. The country wants to be the key player in getting other countries vaccinated.
President Joe Biden plans to announce this move at the upcoming G7 summit in Cornwall, England. White House plans to donate 200 million doses by the end of the year, and the USA will deliver the remaining 300 doses of Pfizer vaccines next year. White house key administer Jeff Zients said the country is making every effort to have all the doses as soon as possible.
The delivery of Pfizer vaccines will be through COVAX, an international vaccine initiative by United Nations Health Organizations. Does will be delivered to the lower-income countries and in addition to the African Union.
Pfizer vaccine doses will be given to the United States as "free of profit" pricing. According to the authorities are yet to share all the details. The decision will likely be announced during a Group of Seven meetings in Britain by President Joe Biden, who will collaborate with Pfizer CEO Albert Bourla.
The decision came after growing calls for vaccinations amidst the grave consequences of the pandemic. President wants to encourage other countries and set the USA as an example towards a Covid free world. He also shared his views that the government will dig deeper into its national treasury to help others in need.
"It's an extraordinary development," said Jennifer Nuzzo, an epidemiologist and senior scholar at the Johns Hopkins Center for Health Security. Adding that, the announcement "sends a profound signal in terms of U.S. commitment to global health security and willingness to help end this pandemic for the world and the United States."
USA president will be starting his eight-day trip to Europe to assert USA relations with the world. He also wants to restore all the bonds and agreements that former president Joe Biden has destroyed earlier.
NASA's Ingenuity Helicopter Nails Its Seventh Flight on Mars
The seventh trip of NASA's Ingenuity helicopter on Mars saw the vehicle fly almost 350 feet to an arrival detect that hadn't been firmly overviewed already. 
Ingenuity keeps on dazzling. This show mission, which started on April 3, was expected to keep going for 30 days, yet NASA appears to be quick to get however much mileage from this little airplane as could be expected. Also, it's difficult to fault them. Regardless of a wonky 6th flight, creativity has performed surprisingly well, exhibiting the potential for more yearning and refined Martian airplanes. 
This most recent jump was the first for Ingenuity since encountering an in-flight abnormality during its 6th trip on May 22, 2021. During that flight, the helicopter's route framework got freaked out under a solitary lost casing, bringing about some disturbing herky-jerky developments. Resourcefulness figured out how to endure the additional time and energy needed to finish the flight, and it arrived minus any additional problem. 
Leniently, nothing seems to have turned out badly during the seventh excursion. It was "another effective flight," proclaimed NASA JPL on Twitter. "No peculiarities in flight 7, Ingenuity is solid!" expressed an unknown colleague. No careful date was given for the seventh flight, besides NASA saying it would happen no sooner than this past Sunday, June 6. The space organization delivered a solitary high contrast photograph taken by Ingenuity during the flight. 
Ingenuity's seventh jump was a little more than a moment long, during which time the 4-pound (1.8-kilogram) helicopter voyaged 348 feet (106 meters). It flew south, arriving in a totally new spot. The new runway was picked dependent on satellite information given by the HiRISE camera onboard NASA's Mars Reconnaissance Orbiter, demonstrating it to be level and liberated from obstructions. 
No word yet on an eighth flight; however, we have no motivation to trust it will not occur. Also, indeed, Ingenuity appears to be no worn out. On Twitter, NASA JPL cited a colleague saying: "No indication of maturing yet in the actuator framework. With each flight, we acquire extra certifiable data on the presentation of the rotor and its warm qualities, which permits us to steadily increment permissible flight times." So that is quite promising. By proceeding to stretch Ingenuity's boundaries, NASA will be better prepared to plan its replacement. 
NASA's Perseverance meanderer as of late outperformed 100 Sols, or Martian days, on Mars. It studied the initial five Ingenuity flights. However, NASA now needs not so much spectating but rather more sciencing from the wanderer. Until this point, Perseverance has tried every one of its cameras and instruments and transferred more than 75,000 pictures, and recording sounds on Mars and producing oxygen from the climate. 
From here, Perseverance, alongside its trusty companion, will move south towards the following objective space of investigation.
Facebook wants an AI that can beat the 'hardest game in the world'!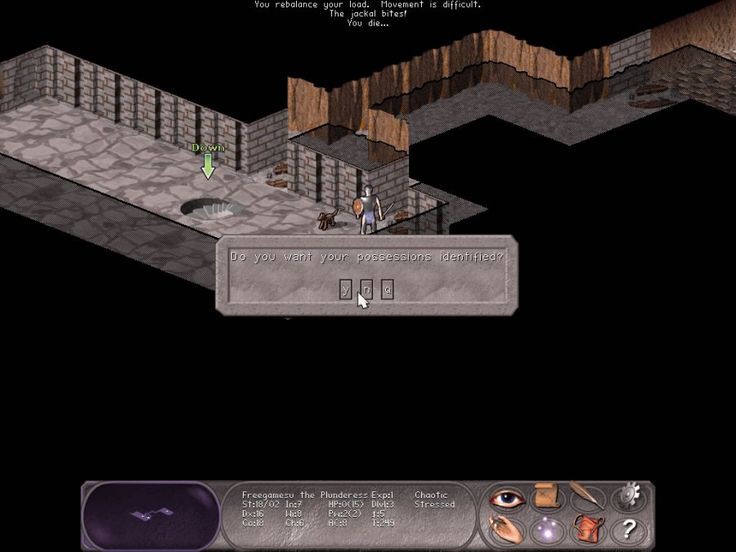 Today's social media giant Facebook proposed an idea to beat the world's most challenging game – NetHack. The company proposed this idea NetHack for a grand challenge using AI, and the company plans to launch this competition at the NeurIPS 2021 AI conference in Sydney, Australia. 
NetHack, an 80's game with simple graphics and interface, is the world's most brutal game to win and battle. AI can help scientists create algorithms using technology that can withstand the most challenging times without running experiments on a powerful computer. Real-time strategy, role-playing, and building games help train cutting-edge technology that uses artificial intelligence. 
Facebook wants to challenge the game and maybe wants to help computers learn to simulate situations faster using minimal resources. Games have always been AI benchmark for AI for several generations, but things got spicier in 2013. 
In 2013 Google DeepMind illustrated a system that can play different games like Pong, Breakout, Space Invaders, Seaquest, Beamrider, Enduro at superhuman levels which were only imagined. The technology is improving the game design, according to the review by an expert at DeepMind cofounder Demis Hassabis. But these technological advancements could be for  generations one day to diagnose and treat illness, predict complicated protein structures and CT scans. 
Facebook is inviting different researchers worldwide to design, train and release AI systems as part of the NeurIPS 2021 NetHack Challenge. According to the blog AI can, "develop agents that can reliably either beat the game or (in the more likely scenario) achieve as high a score as possible."
Facebook plans to showcase the NetHack learning environment and see the potential of new and potential AI/ML technologies based on both neural and illustrative methods.
"The candidate agents will play a number of games, each with a randomly drawn character role and fantasy race," the Wednesday post explained.
 "For a given set of evaluation episodes for an agent, the average number of episodes where the agent completes the game will be computed, along with the median in-game end-of-episode score. Entries rankings will be by average number of wins and, if tied, by median score."
The contest will start on October 15, and the winners will be announced at the end of the year.