Daughter Response To Her Mother Tragic End By Gator!
The homeless Florida woman's daughter has been in "unbearable pain" since she learned of her mother's sad passing. Her mother's lifeless body was discovered in a gator's mouth. After officials recognized Sabrina Peckham's body as the one an almost 14-foot alligator was holding in a canal alongside a residential street in Largo on Friday, Breauna Dorris expressed her hope that she is "no longer struggling or hurting"
"To my mother: I love you more than I ever expressed, I miss you more than you'll ever know and I pray that you are looking down over me and your grandchildren," Dorris wrote in an emotional Facebook post over the weekend.
"Please protect us. I'm so sorry this happened to you. I pray you are at peace and you are no longer struggling or hurting."
Peckham, 41, was a member of the homeless community that resided in the neighboring woodland area, according to Dorris, 23, in a devastating statement. She claimed that at night, her mother may have been travelling to or from her campground along a creek when the "alligator attacked from the water."
She vehemently denied claims that she "taunted" the enormous reptile prior to her demise that were published in news sites' comment sections. "The past 24 hours have been filled with grief and sorrow and unbearable pain for our family," Dorris said.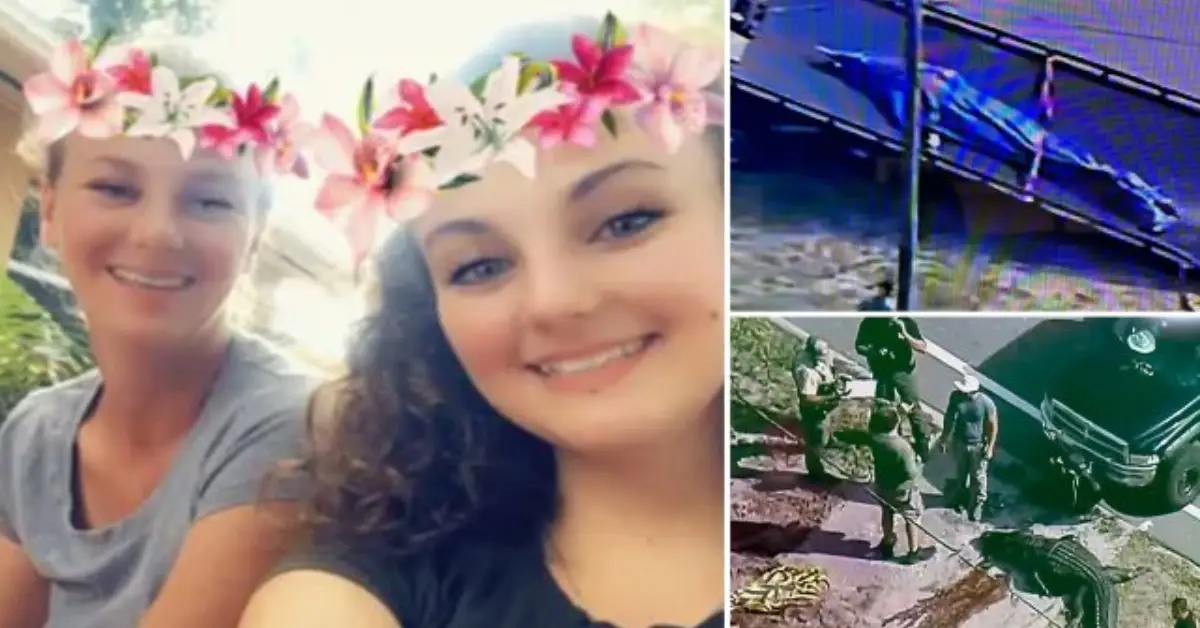 As the gator carried Peckham's body, a passerby on their way to a job interview noticed it and called the authorities. Sheriff's officials from Pinellas County extricated the person and the animal from the canal.
Although authorities said that the alligator was "humanely killed," residents who saw the incident claim that responders shot it many times. The grandmother's and mother's cause of deἀth is still unknown. It's unknown if she was already dead when the alligator snatched her corpse or if it ki!!ed her.
The court documents, Peckham was previously detained by county deputies on July 14 for trespassing onto county wetlands approximately half a mile from where she was discovered dead. She was freed from custody on September 8 after entering a no guilty plea to the misdemeanor. Where she spent the two weeks prior to the terrible revelation on Friday is unknown.
If you want to see other recent news, you can click on the link given below:
"No matter how you put it, no one deserves to die like this," Peckman's grieving daughter said. To pay for her mother's cremation and burial, Dorris is organizing a fundraiser. As of Sunday night, her GoFundMe page had approximately $6,000 in donations.
"Sabrina was loved by many and we expected many many more years with her," the fundraising page states. "Our family is in shambles trying to cope with this kind of loss. Sabrina only being 41 and homeless at the time had no funeral or death arrangements set up."
If you are interested in reading more news, you can go to our website, nogmagazine.com, where you will find all the most recent information. You can also leave your thoughts in the comment box, and don't forget to add this website to your list of bookmarks.