Police searched the hospital room of a Kansas man dying of cancer because he was using a cannabis vaporizer and THC paste to relieve his symptoms.
On December 23, Greg Bretz, 69, was the focus of police attention at Hays Medical Center. Because of the marijuana products police discovered in his chamber, he has been summoned to appear in court on January 2. However, he is so sick that he cannot even move from his bed.
Just three US states (including Kansas) have yet to legalize the use of medical marijuana. Bretz told the Kansas City Star that his doctor had encouraged him to take anything, including products containing THC (the psychoactive component of cannabis), to alleviate his discomfort.

However, another staff member is suspected of informing on Bretz, which led to the later raid.
The National Organization for the Reform of Marijuana Laws reports that 68% of Kansans favor legalizing medical cannabis at the state level (NORML). Similarly, it is illegal in the states of Idaho and Nebraska.
Bretz told The Wichita Eagle that he could not stand up from his hospital bed without assistance because he is in the latter stages of terminal, incurable cancer.
Since being admitted to the hospital about three weeks ago, he has been vaping and consuming THC paste with bread to alleviate symptoms.
The 69-year-old states that his doctor told him there is nothing that can be done medically to cure him or slow down his cancer, so he can take any medicines he wants to make him feel better.
He was eventually outed by a hospital staff who witnessed him vaping. Three police officers were called and finally arrived at his hotel room.
When police arrived, they warned Bretz that oxygen in the room made his vaping equipment a potential fire hazard.
Many vaping devices have a battery-powered heating element that vaporizes the liquid in the cartridge or reservoir when activated by a puff.
Some patients have experienced burns from inhaling nicotine through a nasal tube due to flaws in the device over the past year.
Bretz has stated, however, that he does not require oxygen supplementation. Hence there is no danger of an oxygen tank explosion. He said the three police officers were adamant about confiscating his THC paste, despite his protests that his vape liquid contained almost no THC.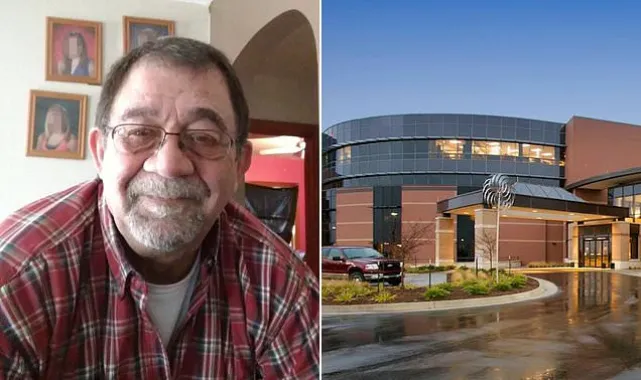 Bretz will also try to get in touch with the district attorney to see if his court date may be postponed. The District of Columbia and 47 other states have legalized medical marijuana. As a result of legislation enacted during the midterm elections, 21 states have legalized either the medical or recreational use of cannabis.
Conservative lawmakers in Kansas are under pressure from pro-cannabis supporters to legalize medical marijuana.
However, they also worry that the legislation will be drafted that makes cannabis excessively expensive or difficult to purchase, with anti-cannabis politicians being accused of continuing to stereotype cannabis users as hippies and reefers.