City Of Boston Employee Charged With Attacking 68-Year-Old Man In Faneuil Hall
A suspect accused of beating a 68-year-old man in Faneuil Hall is revealed to be a Boston city worker by Suffolk County prosecutors.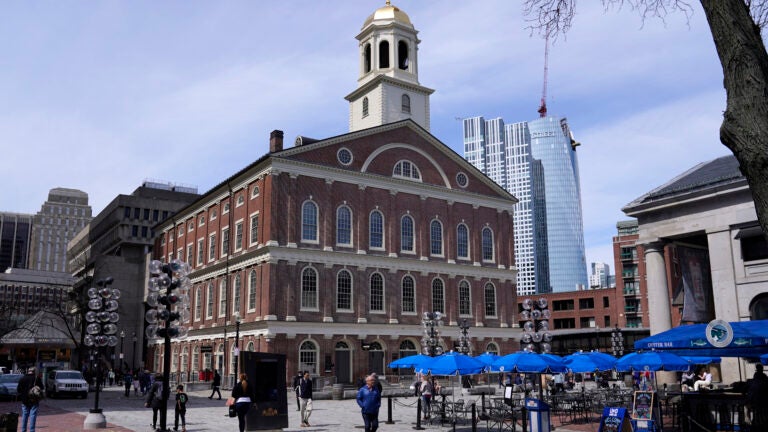 Investigators claim that Plymouth resident Robert Buckley, 43, threw the victim to the ground in front of J.J. Donovan's Tavern early on Sunday morning.
The sufferer, who was out with family members for a family celebration, sustained a significant neck injury that "may have life-long ramifications" in addition to a terrible gash on his forehead that would require plastic surgery.
When the man was attacked outside the restaurant while out having fun with family, the attacker fled with another man. At High Street and Atlantic Avenue, police discovered the Buckley. At the crime site, Buckley was recognised by a family member of the victim. The second man was not a participant in the altercation and was not prosecuted.
The incident left the victim with a major gash on his forehead and a significant neck injury that could have lifelong repercussions.
In lieu of bail, Buckley is being held and will appear in court once more in February. The attack's motivation was not determined by the police.
In Boston Municipal Court, Buckley, 43, was charged with assault and battery on a person over 60.
The victim's family was able to identify his attacker, who was described as a man wearing a white long-sleeve shirt and blue trousers with red underwear sticking out of the waistband, as well as fleeing down Congress Street following the incident, according to the district attorney's office.
On Atlantic Avenue and High Street, responding cops discovered a man who matched the description, and they were able to confirm Buckley's identification with the family.
It's unfortunate that this innocent man, who was out celebrating with his family, was suddenly knocked to the ground and sustained injuries that may have a long-term negative influence on his life. It's also tragic that it occurred in front of his family.
The victim and his family are in touch with our victim witness advocates, who will support them throughout the prosecution, said Hayden.
Hayden said in a statement to WCVB, "It's unfortunate that this innocent man was out celebrating with his family and all of a sudden ends up on the ground with injuries that could affect the rest of his life. It's also tragic that it happened in front of his family.
Buckley was detained on a $2,000 bail and told to stay away from the victim's and J.J. Donovan's families.
On February 16th, he will be back in court for a probable cause hearing.
source: News Break