Chicago Weather: Saturday Afternoon Will Be Cold, Windy
Showers are likely in the evening as a powerful cold front moves in from the west this evening.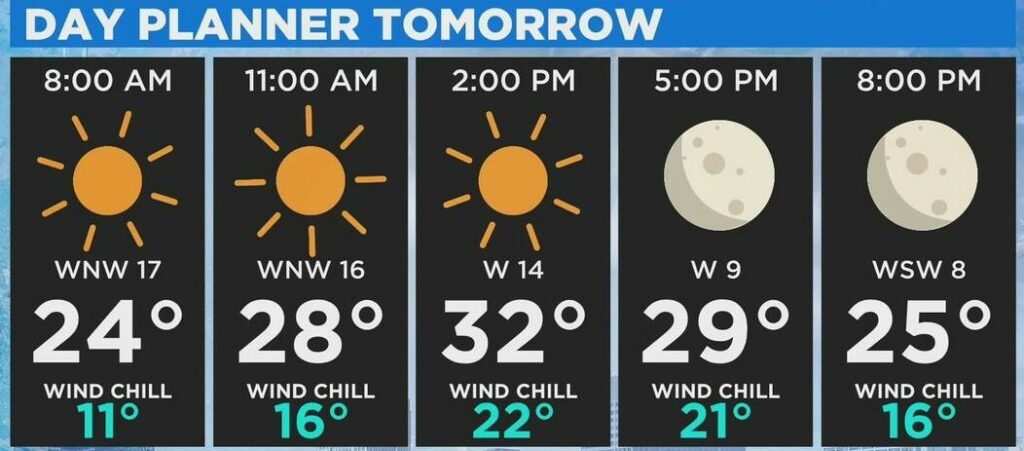 After 2:00 a.m., the cold front 
will move out of the area. overnight temperature drops and windy. There is a wind advisory in place until 9 a.m. Saturday owing to the potential for gusts of up to 45 mph over the course of the night. By Saturday morning, it will be in the low to mid 20s, with wind chills in the single digits and low teens.
For Saturday afternoon, it will be chilly and windy, with highs that will only briefly reach freezing. Wind chills will be in the teens for the majority of the day despite the presence of the sun.
With wind chills in the 20s for much of the afternoon on Sunday, it will also be frigid. Mid to upper 30s at noon for the Bears' kickoff, with low 40s for highs by two o'clock.
More clouds are expected with a small probability of rain early next week.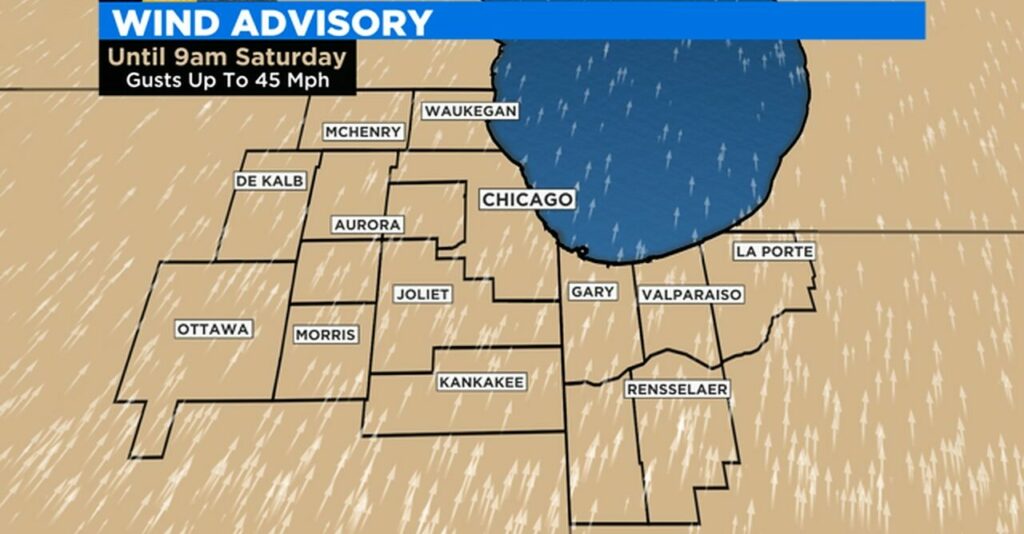 TONIGHT: Showers in the evening, then a chilly and windy night. Low 24°
SUNDAY: It was windy, cold, and sunny. High 32°
SUNDAY: Warm, windy, and sunny. High 42°