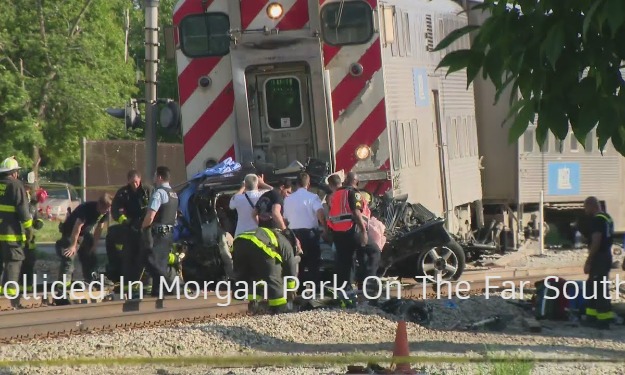 CHICAGO (WLS) – A car and a train collided on the Far South Side on Sunday, injuring two people seriously.
It happened around 1:30 p.m. in Morgan Park near 111th and Marshfield.
"Train #113, scheduled to arrive in Joliet at 2:00 p.m., may be operating with a significant delay due to a train-involved vehicle," Metra said.
Chicago police say the two victims' injuries are severe but not life-threatening. Victims are brought to Christ Hospital.
The crash's cause is being investigated.