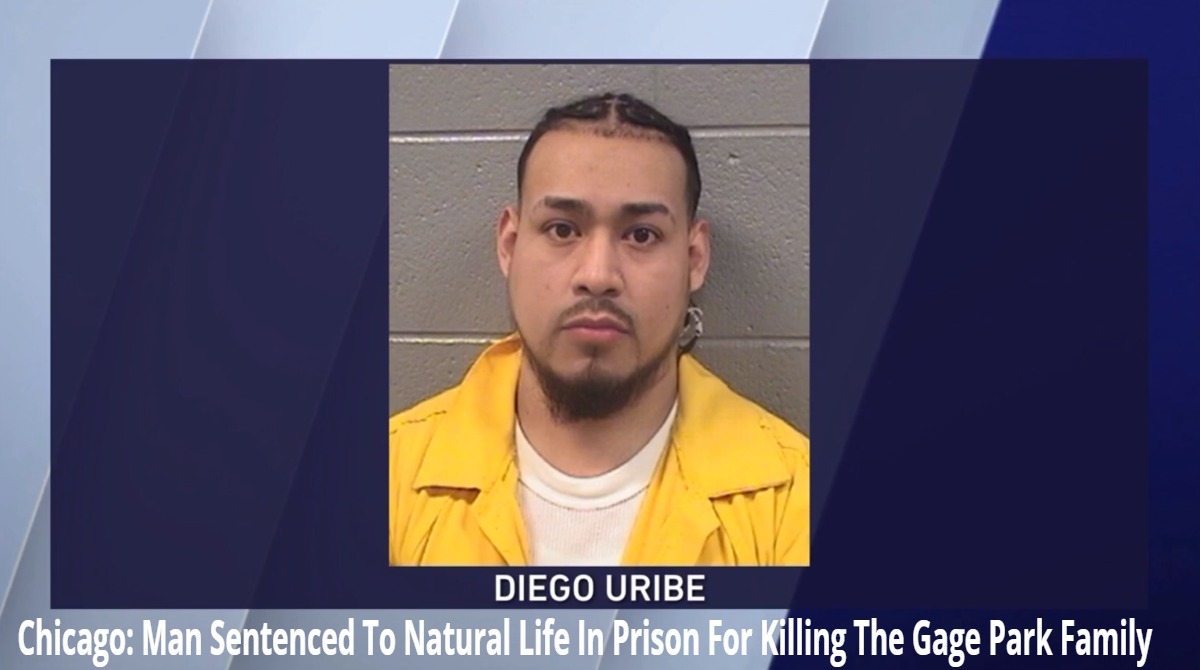 Chicago: Man Sentenced To Natural Life In Prison For Killing The Gage Park Family
CHICAGO (AP) — According to the Cook County State's Attorney's Office. Diego Uribe, the man who brutally murdered six of his family members in Gage Park in 2016. He is sentenced to natural life in prison.
Suppose a person is sentenced to natural life in prison. There is no possibility of parole, credit for time served, or release. In short, Uribe will die in jail unless he wins his appeal or receives an executive pardon.
On all six first-degree murder charges, Uribe was found guilty. A little over a month ago. The sentencing decision was no surprise.
Prosecutors claimed during the trial that Uribe plotted with his then-girlfriend, Jafeth Ramos. Maria and Noe Martinez Jr., their parents, Rosaura and Noe Martinez Sr., and Maria's children, Alexis, 10, and Leonardo Cruz, 13.
Ramos was instrumental in his conviction because she accepted a plea deal that reduced her charges in exchange for her testimony against him.
Ramos detailed how an argument between Uribe and his aunt began with him asking for money, shooting her several times, and culminated in the brutal murder of the five other family members, which included having Alexis and Leonardo gather valuables in the house before stabbing them to death.