New York Knicks (14-13, sixth in the Eastern Conference) vs. Chicago Bulls (11-15, 11th in the Eastern Conference)
The Bulls host the Knicks, looking to extend their winning streak at home to three games.
While playing in the Eastern Conference, the Bulls have a 9-7 record. The Bulls are ranked fourth in the Eastern Conference with 113.3 points per game and a 47.7 field goal percentage.
New York is 9-6 against Eastern Conference teams. With 34.5 defensive boards per game, New York ranks seventh in the NBA. Julius Randle leads the team with an average of 6.7.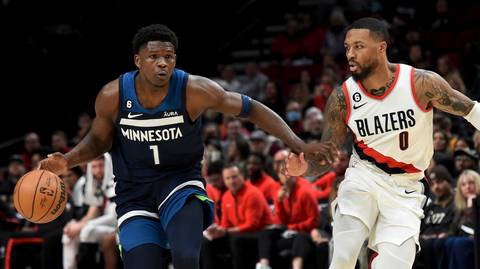 STAR PLAYERS: For the Bulls, Zach LaVine averages 2.8 made 3s per game while averaging 21.8 points on 35.8 percent shooting from deep.
Over Chicago's last ten games, DeMar DeRozan has averaged 26 points and 4.8 assists.
For the Knicks, Randle is shooting 46.2% from the field and scoring 22.3 points per game.
For the Knicks, Jalen Brunson has been averaging 20.7 points per game over the last 10.
The Bulls are 5-5 over their last 10. They are averaging 117.8 points, 43.9 boards, 25.8 assists, 8.1 steals, and 4.7 blocks per contest while shooting 49.1% from the field.
The teams they've played against have averaged 116 points per contest.
The Knicks are 6-4 and are shooting 46.5% from the floor while averaging 116.2 points, 49.7 rebounds, 23.2 assists, 6.4 steals, and 3.5 blocks per game.
Teams facing them have scored an average of 108.9 points per game.
Source: AP News