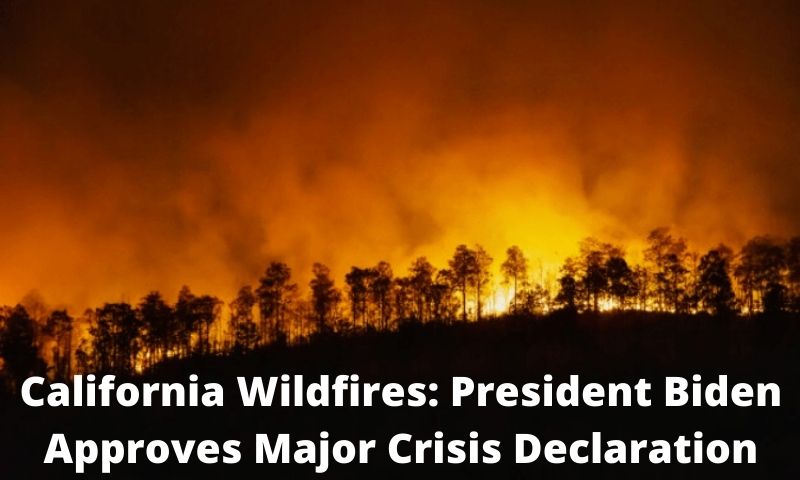 California Wildfires: President Biden Approves Major Crisis Declaration
Grants, temporary housing, repairs, and other relief efforts shouldered by federal funding to aid those affected by the disastrous wildfires that burned through California recently will be available soon, according to a declaration President Biden made on Tuesday.

The fires in California, among them the Dixie and River fires which are some of the most historically devastating fires in the history of the state are now formally referred to as "major disasters'.
This declaration means that federal recovery funds will be available to individuals, businesses and tribal governments, and certain non-government organizations upon request.
Recommended Read: North California Wildfire Continues, Forces Feds to Close 9 National Forests
California Governor Gavin Newsom, who filed the request for a major crisis declaration, thanks to President Biden for the swift process of this declaration, saying "This declaration makes vital resources available as we continue to work in lockstep with local, state, and federal partners to meet the challenge of these catastrophic wildfires and support communities in recovery."

On Governor Newsom's website, it states that California had already "secured Fire Management Assistance Grants (FMAGs) from the Federal Emergency Management Agency to support the state's response to the Dixie Fire in Lassen, Butte and Plumas counties and the response to the Caldor Fire, Monument Fire, River Fire, and Lava Fire."
Governor Newsom had also "activated the State Operations Center to its highest level and proclaimed a state of emergency in counties impacted by the Caldor Fire, McFarland and Monument fires, Antelope and River fires, Dixie, Fly and Tamarack fires and the Lava Fire and Beckwourth Complex Fire."
He also reportedly signed an executive order to support impacted communities and bolster wildfire response and recovery efforts.

With so many wildfires burning all across California that affect thousands of families, businesses, and individuals, government policies and declarations like these are important to provide relief.
Applications for government assistance will start to be accommodated on Wednesday by registering at DisasterAssistance.gov or calling (800) 621-3362 or (800) 462-7585 TTY.