California Has Released The First Carbon Pollution Reduction Strategy In The World
Officials in charge of the state's air quality unveiled a bold climate plan on Wednesday that, in broad strokes. Describes how California plans to drastically cut it. Eventually, greenhouse gas emissions will eliminate their carbon footprint by the end of the decade.
The California Air Resources Board's so-called scoping plan reflects Gov. Gavin Newsom's accelerated goal of reducing greenhouse gas emissions by 48% this decade compared to 1990. According to state law, California must reduce its emissions by at least 40% by 2030 and 85% by 2045, when natural ecosystems and other measures balance out any emissions from human activity.
This finalized plan provides the clearest picture of how the world's fourth-largest economy can accommodate a growing population and maintain economic growth while achieving its ambitious climate targets following months of public meetings and policymaker discussions.
The plan calls for a 35-fold increase in zero-emission vehicles by 2045 and a four-fold increase in wind and solar energy production. This increase, according to officials, would eliminate the need for new natural gas-burning power plants. The plan also forecasts an 86% decline in consumer demand for gasoline and natural gas over the next 23 years.
According to Governor Gavin Newsom, "California is significantly reducing. This strategy is a thorough road map to achieving a future free of pollution, reducing our reliance on fossil fuels, and cleaning our air. Climate goals are the most ambitious of any jurisdiction in the world. If they are adopted, they will lead to an economic revolution similar to the industrial revolution. California is defending communities, generating jobs, and hastening our transition to clean energy while major polluters concentrate on boosting their profits at our expense.
The plan calls for treating 1 million acres of forests, shrubland, grassland, and other habitats with prescribed burning by 2025 to reduce carbon dioxide emissions from wildfires. By 2045, that number will increase to 2.3 million acres. Currently, about 100,000 acres per year are treated by federal and state managers. According to officials, this would cut wildfire emissions by 10% compared to the status quo.
The state-mandated climate plan's release provides a crucial, albeit non-binding, road map for taking effective action during what is regarded as the decade that will make or break the fight against global warming. It will be the responsibility of legislators and government organizations to pass laws, create regulations, and designate funds for climate initiatives that meet these goals. Additionally, the state will require Californian's and business owners' cooperation.
In a state that has recently been devastated by an unprecedented drought, historic wildfire seasons, and record heat waves, policymakers hope to avert some of the most severe effects of global warming.
According to Liane Randolph, chair of the Air Resources Board, the effects of climate change have been felt by everyone in California. "It might have been wildfires, smoke, drought, or heat waves that broke records. Everyone can see the warning signs. We are witnessing a change in the climate. We must take action to lessen the worst effects of a changing climate. And there is only one way to achieve that: by permanently ending our reliance on fossil fuels and the stranglehold of petroleum and transitioning as quickly as possible to a clean-energy economy. And this plan accomplishes that.
Although officials called the plan "world-leading," some policy analysts expressed concern that the plan offered too few details.
The "level of abstraction" and "tangential relationship" of the plan to actuality, according to Danny Cullenward, director of policy at the California-based nonprofit organization CarbonPlan studies climate solutions. There isn't much guidance regarding which programs need to be improved, which ones need to be launched, and who needs to carry out which tasks, according to Cullenward.
The plan's success, which will be presented to the Air Resources Board for formal consideration next month, depends on the widespread use of electric or hydrogen-powered zero-emission vehicles. Including fuel and tailpipe emissions, the transportation industry contributed 50% of the state's greenhouse gas emissions in 2019. It continues to be California's main source of carbon emissions.
To phase out gasoline-powered vehicles, a rule was passed this year mandating that all new passenger vehicle sales in California be zero-emission or long-range hybrid by 2035. Another proposal under consideration by the Air Resources Board would have heavy-duty trucks make the switch by 2040.
While some have found the adoption of electric vehicles to be encouraging, state officials also need drivers to reduce their driving, and California has never met any of its goals to do so. The plan anticipates a 25% reduction in driving miles in California by 2030 and a 30% reduction by 2045.
According to state officials, the switch to cleaner vehicles will result in less demand for oil and a reduction in emissions from refineries, the industrial sector's biggest source of emissions. The strategy calls for adopting a carbon capture and storage technique, which involves siphoning emissions from smokestacks and piping them underground.
The environmental movement has harshly criticized this technology, which has never been used in California. It has been criticized as an untested technology that might leak in an earthquake-prone state like California. In the finalized plan, carbon capture and storage are anticipated to be quickly implemented beginning in 2028.
"Relying on carbon capture to reduce emissions is absurd, "said Chirag G. Bhakta, California's Food & Water Watch director. "A gift to the fossil fuel industry, carbon capture enables businesses to keep doing business as usual." "Given his willingness to tax oil companies for their outrageous profits, Gov. Newsom's support for carbon capture is perplexing. Cutting emissions at the source, stopping the immediate issuance of fossil fuel permits, and starting a just transition away from fossil fuels are the only ways to effectively reduce California's emissions.
The release of harmful substances like benzene causes cancer or particulate matter. Which aggravates lung conditions, from industrial smokestacks, according to critics. It is not stopped by carbon capture technology. Even though it lowers heat-trapping greenhouse emissions. They assert that these emissions will continue to pose health risks to the nearby communities.
The plan anticipates significant changes to households in addition to industry and transportation over the next few years.
In California, most homes and businesses use natural gas for heating and cooking. However, the plan called for a gradual phase-out of gas appliances in new construction over the following eight years.
According to the scoping plan, only electric appliances will be installed in residential buildings in California. Starting in 2026 and in commercial buildings by 2029. This is expected to result in the installation of 6 million heat pumps (energy-efficient appliances used for heating and cooling) throughout the state by 2030.
The state's proposal for existing buildings assumes that by 2030. Electric appliances will account for 80% of sales in California. All gas appliances will be phased out by 2035. The plan projects that by 2030 there will be 3 million all-electric households. By 2035 there will be 7 million, as old gas appliances are gradually replaced.
To achieve this, California could cut its natural gas consumption by 90% by 2045. Preventing carbon emissions and methane leaks while enhancing indoor air quality.
In line with more than 50 other California cities and counties. The Los Angeles City Council voted to prohibit the majority of gas appliances from being used in new construction this year.
California would need to produce twice as much electricity to meet the new demand. If the scoping plan is fully implemented, which, according to state officials. Emphasizes the need for investments in renewable energy.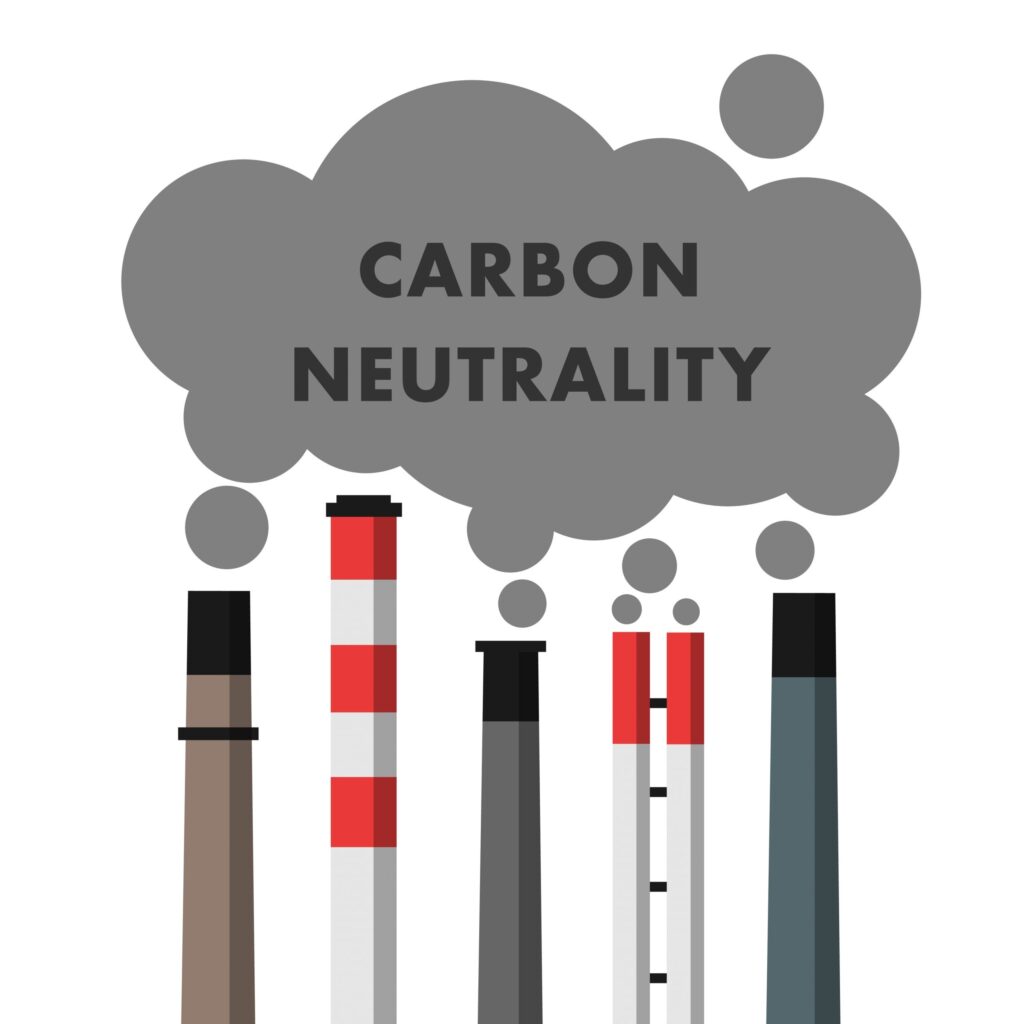 Rajinder Sahota, the Air Resources Board's deputy executive officer for climate change and research. It is said, "All of this depends on the development of utility-scale wind and solar, on improving energy efficiency. Make sure these sources can be connected to places in California. Where the power will be needed."
Together, the state's plan would reduce nitrogen oxides. Which causes smog, by 71% and saves the healthcare system. About $200 billion by reducing illnesses, premature deaths, and hospital visits.
According to Randolph, everyone in California will benefit from the plan's improvements to public health. But most importantly, those communities are most affected by persistent air pollution.