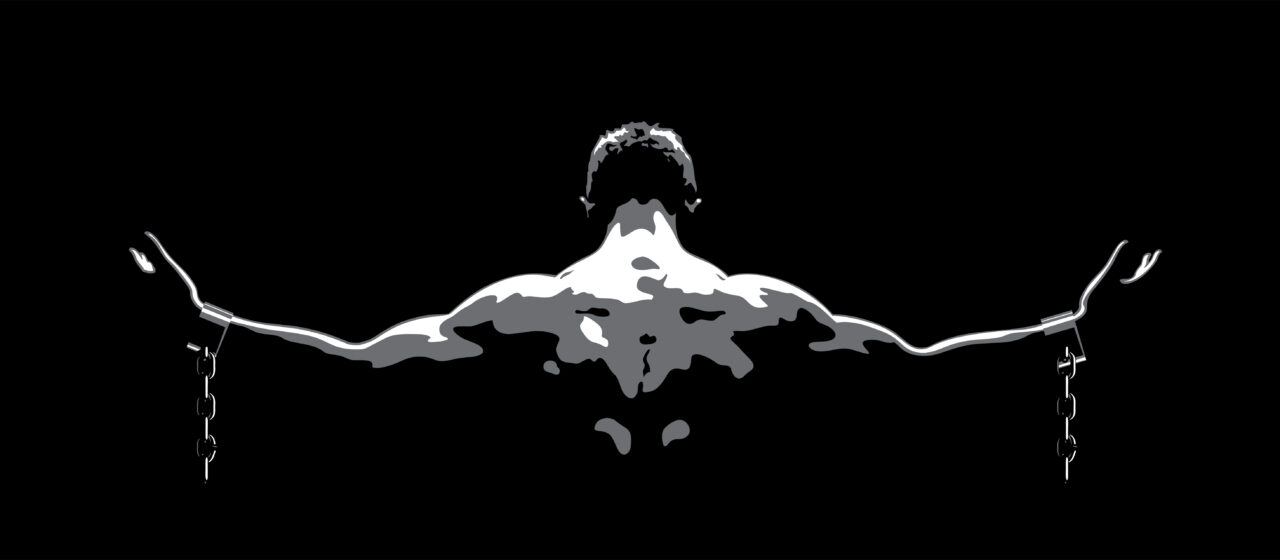 California Assembly Passes Bill Ending Involuntary Servitude
The California Constitution would be amended, removing the exception that allows involuntary servitude as punishment for crime. The bill passed the Assembly floor yesterday.
Upon passing the California Senate, ACA 3 would be on the November 8 ballot for Californians to vote on whether or not to amend the California Constitution prohibiting slavery and involuntary servitude without exception.
"On the heels of the nationwide abolition movement, the California Abolition Act seeks to abolish forced labor and involuntary servitude unconditionally in California," ACA 3 author Senator Syndey Kamlager said.
According to the Thirteenth Amendment of the United Constitution, slavery and involuntary servitude are illegal, but involuntary servitude is allowed if imposed as punishment for a crime.
The California Constitution, Article I, section 6, contains the same prohibitions on slavery and involuntary servitude and the same exception regarding involuntary servitude as a punishment for crime.
According to Newsbreak, Co-chairs of ACA3, Jamilia Land and Samual Brown, said that California is taking steps toward ending legalized slavery.
"Today, that practice continues in forced labor in prisons, which falls disproportionately on Black, Latino, Asian, and Indigenous people and reflects broader disparities in the criminal justice system," said Land.
Brown was incarcerated for 24 years and authored the proposal that became ACA 3.
"The ultimate goal isn't about increasing wages but exposing this as a moral issue and ending involuntary servitude. Brown said previously that there's no reason we should still have legalized slavery via mass incarceration in 2021," Brown said previously.
Twelve states have banned enslavement and involuntary servitude today, but there are exceptions to the criminal punishment, according to Senator Kamlager.
According to the Ella Baker Center for Human Rights, over 94,000 Californians are currently incarcerated in state prisons.
The African American population in California is less than 6 percent and represents 28 percent of the prison population.
"As it stands the Constitution of our State prohibits slavery and involuntary servitude except for the punishment of crime," Kamlager said.
"Abolition is not conditional. In 2021, in our great state of California often touted as one of the most progressive states in the country, this is unacceptable."
Many incarcerated people perform labor for as little as eight cents an hour, or no wage, even though no courts explicitly require it for criminal sentencing, Ella Baker Center for Human Rights stated.
"The penal code says that CDCR shall require of every able-bodied prisoner imprisoned in any State prison, as many hours of faithful labor of each day and every day during his or her term of imprisonment as shall be prescribed by the rules and regulations of the Director of Corrections," Kamlager said.
"When I read that, I thought this is very similar to what I would hear in a story about an enslaver and a plantation."
The Colorado State Constitution was amended in 2018 to remove slavery and involuntary servitude from its criminal punishment list. Utah and Nebraska followed suit in 2020.
U.S. Senator Jeff Merkley (Oregon) and U.S. Representative Nikema Williams (Georgia) introduced SJR 81 and HJR 104, often referred to as the Abolition Act, which repeals and replaces the 13th Amendment's exclusionary language.
"Dissolving the remnants of slavery and racial inequality is more important now than ever. But, unfortunately, our state constitution has yet to reflect the values of equality and justice that Californians now hold so dear," Kamlager said.
According to Samual Brown, "As it stands and operates, the current penal system is one which prioritizes cheap, and most times free labor over public safety, education, pro-social engagement, and citizenship training."
"We must not forget that California is the largest carceral state in the country and the rest of this nation are in direct violation of United Nations laws." Jamilia Land, co-chair of the California Abolition Act Coalition.
Max Parthas, Director of State Operations for the Abolish Slavery National Network, says the United States violates international anti-slavery treaties by having a constitutional exception to slavery and involuntary servitude.
"The Supplementary Convention on the Abolition of Slavery, the Slave Trade, and Institutions and Practices Similar to Slavery, is a 1956 United Nations treaty which builds upon the 1926 Slavery Convention, which is still operative and which proposed to secure the abolition of slavery and the slave trade," Parthas added.