Borrowers May Apply for Student Debt Forgiveness Using the Beta Application of the Biden Administration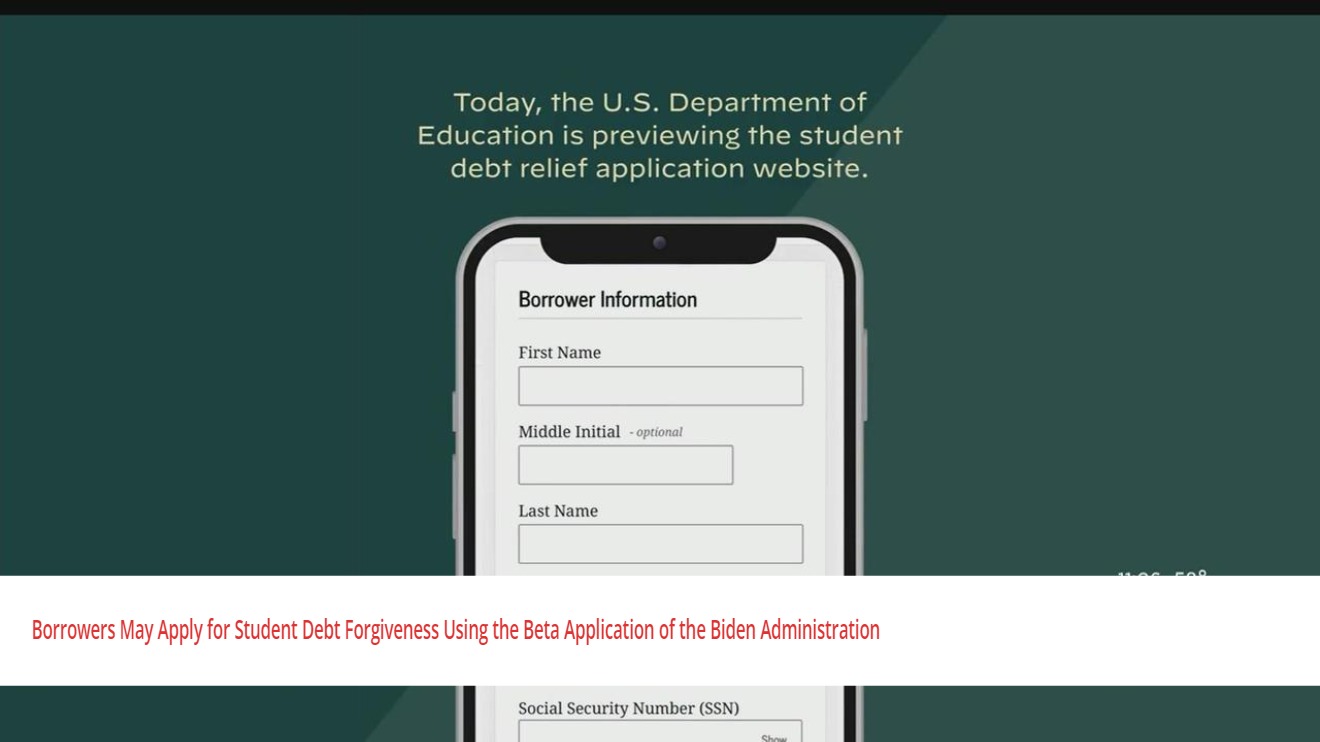 During the Education Department's beta testing phase, student-loan debtors may now request debt forgiveness.
The Washington Post initially reported on Friday evening that the Education Department had made the application for student debt forgiveness accessible on its studentaid.gov website during a beta testing period.
The agency is now beta testing the website before to its official launch later in October. During this time, borrowers will be able to formally submit their applications.
Beta Testing Phase
"Those borrowers who submit their application during the beta test will not need to reapply, but no applications will be processed until the portal formally debuts later this month," a government official told East County Gazette.
Also read: Biden's Student Loan Relief Expected To Cost $400 Billion: As Per The Congressional Budget Office
During this testing phase, the Department will be able to track how well the site works in the real world, test the site before the official application launch, improve procedures, and find any problems before the actual launch.
The official noted that during this period, the agency would monitor the site's operation in real-time and evaluate any necessary technological adjustments before making the website accessible to all borrowers. There is currently no set date for the website's launch.
Important Step in the Department's Implementation Procedure
When Vice President Biden announced up to $20,000 in debt relief for borrowers earning less than $125,000 per year at the end of August, the administration told borrowers to expect the application portal to go live in early October.
Also read: Biden Reacts to Latest jobs report – August 2022
However, recent lawsuits filed by at least five major conservative organisations have pushed that timeline slightly back.
Despite the legal challenges, the White House seems to be moving forward with the process. On Tuesday it provided borrowers with their first peek at the application.
It asks them to provide basic contact information such as their names, email addresses, and Social Security numbers.