Alleged extortion of missing Walmart cargo from Athens turned over to NC authorities
When McLane, an Athens-based trucking company, reported that an independent driver had delivered a load of merchandise to North Carolina but was now refusing to do so unless he was paid more money, the North Carolina Sheriff's Office took over the investigation.
As the exact value of the Walmart shipment is unknown, Athens-Clarke police have given a range of $100,000 to $1 million. However, officials have stated that the bill consists of 105 pages.
The shipment left Athens on November 23 with a trucker hired through a Chicago logistics firm and was expected to arrive in Chicago on November 26. But the cops said they checked, and the package hadn't been delivered.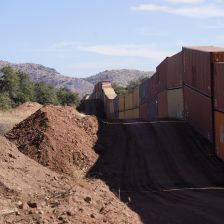 A theft by conversion or extortion investigation recently led a detective to seek an arrest warrant from the Clarke County Magistrate's Court.
Police Lt. Shaun Barnett said, "The judge had concerns that the offence did not occur in our jurisdiction." It has been made inactive at this location," Barnett said. In essence, "the cargo was lawfully picked up here," and the crime itself took place elsewhere.
Buncombe County Sheriff's Office spokesman Aaron Saver said on December 6 that deputies had opened an investigation after receiving information from Athens-Clarke County police.
After being asked about the company, McLane's Athens-based asset protection manager directed inquiries to the Texas-based corporate office.
At the moment, authorities are still looking into it. I'm afraid that's all I can comment on," he said. McLane called the Chicago firm when the shipment failed to reach its destinations in North Carolina; the firm, in turn, contacted the driver, who then turned himself in to the authorities.
It was reported to the police that the driver initially said he would deliver the cargo for an extra $3,500, but then raised the price to $7,800.