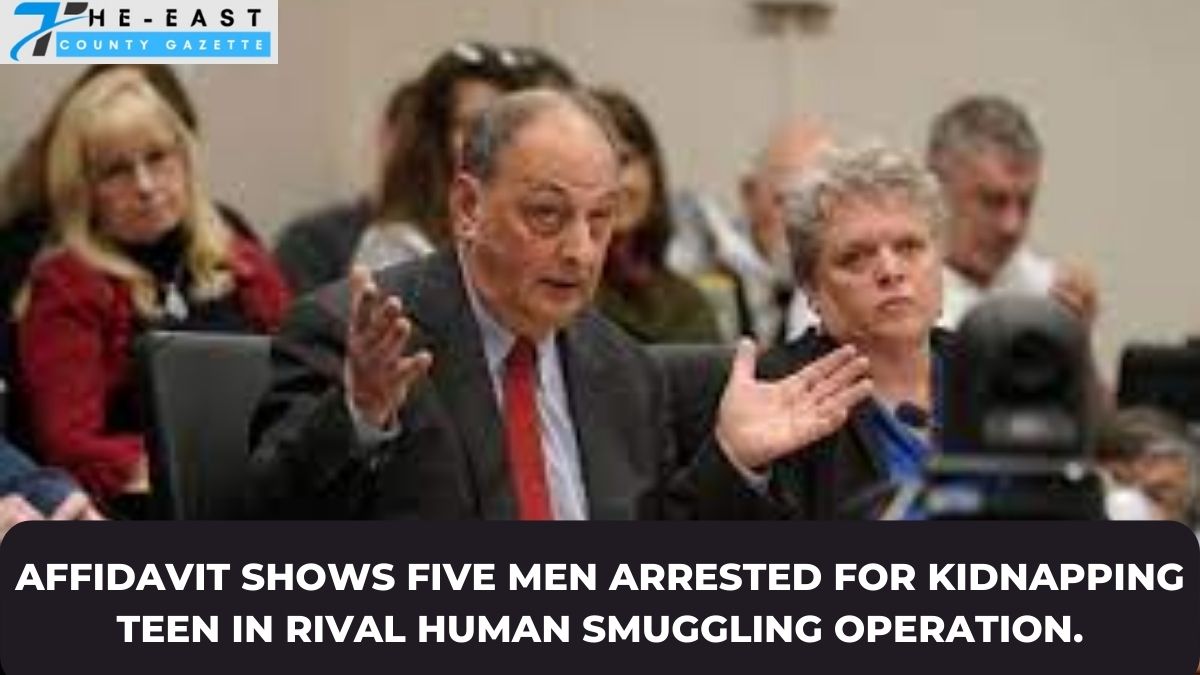 Affidavit Shows Five Men Arrested for Kidnapping Teen in Rival Human Smuggling Operation
The San Antonio Texas Rangers arrested five men for kidnapping and organised crime.
Lazaro Yonary Espinosa-Ramos, 18, and Juan Carlos Soto-Victorino, 19, are accused of aggravated abduction and organised crime.
Rival People-Smuggling Business
The 17-year-old girl's mother called the Harris County Sheriff's Office for assistance finding her after a week, according to an arrest warrant affidavit.
She gave detectives WhatsApp footage of her daughter speaking Spanish about human smugglers. One video showed a guy beating the girl's head in a car. She informed the detectives that she thought her daughter worked for a cartel.
Investigators traced an internet IP address to West Side, 6631 Marcum Drive. After a brief confrontation, the Texas Rangers located the teen inside the residence.
She told detectives that four armed males grabbed her outside a trailer home on Military Drive on Dec. 8.
Also read: Texas Republicans: Gun violence is the Issue
The affidavit also said that the child said she was good at smuggling people and had a $40,000 reward.
She informed detectives she was detained at 5936 Fairbrook Drive on the Southwest Side after being abducted. She fled the house but was caught.
Then Went to Marcum Drive
She informed detectives that Juan Carlos Soto-Victorino, "in command," abducted her.
Law enforcement returned the teen to her mother after interviewing her.
Jose Jared Soto-Victorino, Estrada-Perez, Espinoza-Rodaz, and Espinoza-Ramos, all illegal immigrants, were located in the Fairbrook residence during the search warrant to arrest Juan Carlos.
The residence also included the teen's phone, pistol, and $15,000 in cash.
Also read: An Investigation into Texas' Medicaid Waiver System Found it Beset by Crisis and Violence
When his arrest occurred, Juan Carlos Soto-Victorino informed detectives that he abducted her because she brought his cousin into the US and returned him to Mexico after he failed to pay the whole agreed-upon sum. The teen's supervisor in Mexico abducted Soto's cousin. Victorino's
The document says that Juan Carlos Soto-Victorino told police that Espinoza-Rodaz beat the child in the video.
They Hooked Up "El Chino"
According to the affidavit, the guys travelled to Seguin and grabbed "El Chino" from a gas station.
Juan Carlos Soto-Victorino used footage of "El Chino" and the adolescent to free his relative from Mexican kidnappers. Juan Carlos Soto-Victorino told detectives they freed "El Chino" after succeeding.
Juan Carlos Soto-Victorino was suspected of many people smuggling incidents, according to the affidavit.
First-degree aggravated abduction and third-degree criminal action are felonies. The guys have $100,000 bail per charge at Bexar County Jail.
Source: https://www.ksat.com/