Elizabeth Groff, who was born in Ukraine, had a time when she felt completely devoid of love and hope.
She felt abandoned and alone because she was raised in an orphanage with no relatives at all.
But one little but impactful act of kindness during the holiday season—involving a shoebox full of presents sent and distributed by strangers—started light in the shadows of her young existence.
She said, "There was nothing I had to do to earn this shoebox gift, nothing I had to prove."
Through this act of selfless love, she remarked, "I washed suddenly in a bright hope."
She continued, "God wasn't going to leave me," expressing her strong faith. He was waiting for me at my lowest point.
Groff, who graduated from Virginia Tech University in 2017 and is currently 28 years old, is reaching out to those in need this holiday season to let them know that they are not alone and that people care.
The evangelical Christian humanitarian aid organization Samaritan's Purse is predicting a significant marker of giving and kindness toward other people as individuals prepare to make or purchase gifts for their loved ones this year.
In December 2022, it will gather and distribute its 200 millionth shoe box gift from Operation Christmas Kid, and Elizabeth Groff herself will present it to a needy child.
To Fox News Digital, Groff said: "Through the work of Operation Christmas Child, God sowed a seed of hope in my life when I was 11 years old. And when I was 13 years old, God gave me an adoptive family who continues to demonstrate to me the unfailing love of Jesus Christ via their love for me, "she added.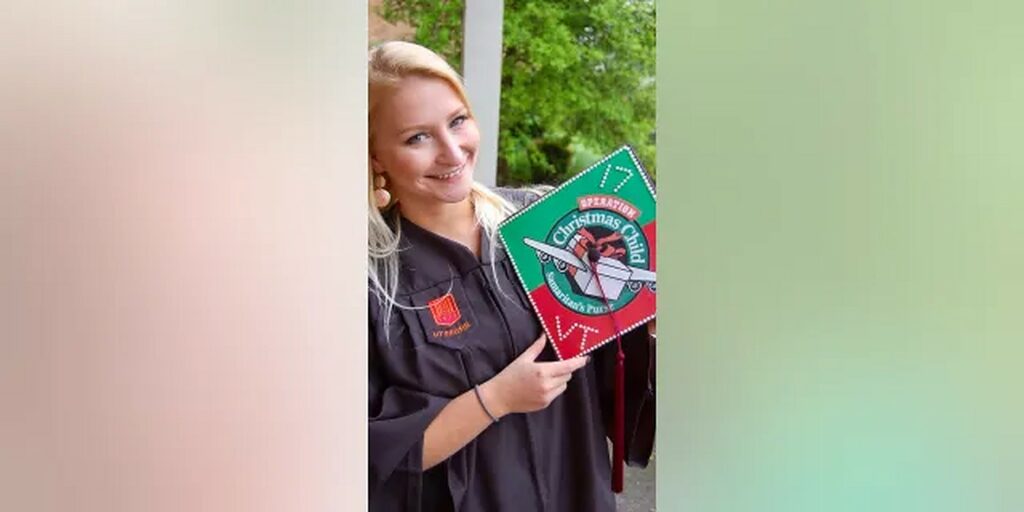 "You are not an orphan, God told me through that shoebox. You are my child. My heart was opened to God by the shoebox gift, and as a result of his care and nurturing, my feelings of abandonment were gradually replaced with hope and kindness."
"I'm so grateful for Elizabeth's adoptive parents, and every other father and mother who has welcomed a kid into their family to love and care for them," said Rev. Franklin Graham, CEO and president of the North Carolina-based Samaritan's Purse.
With an adopted grandson, he continued, "I know firsthand what a tremendous blessing adoption can be, not only to the child but to the parents and extended family as well."
He further added, "One of the best representations of what God has done for us is shown by this type of love. The Bible teaches that we are adopted into God's family when we place our confidence and trust in God's son, Jesus Christ!"
God created adoption, he continued, and all people who choose to accept children into their homes and families in the same way that God accepts us deserve our sincere appreciation.
A family from around the world welcomed me home, a Christ-centered community came together to support me when catastrophe struck when the war in Ukraine broke out, and a shoebox gift awakened my heart to God's Word.
She claimed that via the work of Operation Christmas Child, she now has "the possibility to offer the unconditional love that I have been given to my sister and nephew as well as children around the world."
Regarding the gift of adoption, she added, "Without my adoptive parents responding positively to God's call to adopt me, I would not have been able to do any of this. What a dependable God we have!"
She went into greater detail about her adoption process, including how she ended up in America and was raised by a loving family.
However, even after all these years, Groff still remembers the sparkly yo-yo she was given as a child while she was residing in an orphanage.
It was included in the Christmas shoebox that she got. She claimed that the small act of kindness and the basic item both permanently altered her and are the reasons she is still involved in charitable giving today.
Groff has recently traveled across the nation, stopping in cities like Denver, Chicago, Nashville, and Charlotte, North Carolina, to pack and assemble gift boxes for other people.
She is getting ready to personally deliver the 200 millionth shoebox to a kid affected by the Russia-Ukraine war in Ukraine.