The Employment Development Department's struggles to provide unemployment benefits during the COVID-19 outbreak have been covered by 7 On Your Side and other media outlets. Due to the influx of millions of claims, the EDD was quickly overburdened, and many people did not get their benefits until 2021.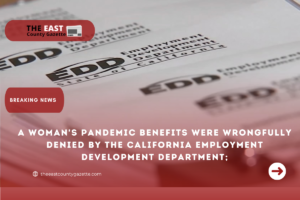 Not only was that hardship, but many people are now discovering that they were missing out on a significant tax break as a result.
The ramifications of EDD's famed backlog appear to have no end in sight. In the midst of the pandemic turmoil, the EDD informed Oakland resident Crystal Morris that she did not qualify for assistance.
Finally, over a year and a half later, the EDD recognized they had made a miscalculation. Morris did, after all, meet the requirements. It was wonderful news until she discovered that it was subject to taxation.
Morris couldn't tell if she was joyful or upset at the time.
"It was just such a rude awakening," she recalled.
She was both at the same time.
"You couldn't believe that after all of the misery you had had over the course of 14 months, you were suddenly told, 'Hey, by the way, we were meant to give you money to support you…'" she explained.
Morris was unemployed at the time of the pandemic's onset. EDD informed her that she had already exhausted her benefits and was therefore ineligible for any more payments.
"There was a great deal of ambiguity at the time," Morris recalled.