45-Year-Old Woman Arrested For Concealing Fatal ATV Crash!
A 45-year-old woman was arrested earlier this week on obstruction of justice charges after she allegedly tried to conceal an ATV accident that left a 56-year-old man dead in early February.
After a lengthy investigation into the collision, which was initially reported as a man being hit by a car in early February, an arrest warrant was issued earlier this month.
Deputies were summoned to the intersection of North Lake Shore Drive and Greenwood Avenue in unincorporated Spring Grove on the morning of February 7 in response to a report of a person lying in a road, according to the police.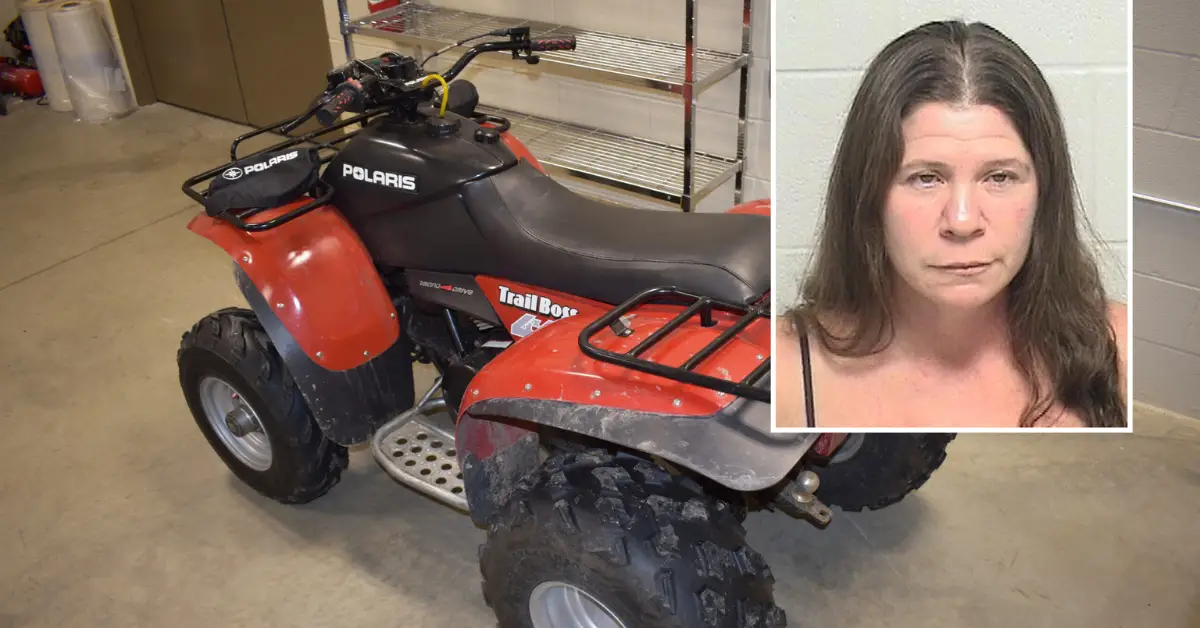 Deputies discovered the individual to be unconscious and unresponsive. He was taken to a local hospital, where he was later declared dead.
The initial 911 caller informed police that they had discovered the man on the ground. According to a news statement, deputies did see the man had several injuries, but there was no vehicle nearby and no evident evidence that he had been hit by a car.
Police learned during the course of the inquiry that the initial caller had allegedly made attempts to hide what had actually occurred at the scene.
The man reportedly suffered facial injuries after falling to the ground while in a bar before the event, according to witnesses. The criminal suspect had urged him not to leave the bar, but he disregarded her and rode away on his ATV.
The man was seen by onlookers crossing Grass Lake Road into Lake Shore Drive before speeding off. A short while later, he lost control of the ATV, was ejected from it, and was pinned underneath it when it crashed on him, according to the authorities.
If you want to see other recent news, you can click on the link given below:
According to police, the woman yanked the man's ATV off of him and dragged him into the road to give the impression that he had been hit by a car since she thought he was intoxicated and knew he was driving on a suspended license.
The police now thought the woman's allegation was fraudulent based on eyewitness accounts and video surveillance, and this week, an arrest warrant was filed in the case.
She has been charged with obstructing justice and, according to police, appeared before a court this week for a pretrial detention hearing.